As we have entered 2012, there are many new gadgets introduced in the Indian market and highlighted one known to us is Tablets. As we know there are many known tablets from known companies like Apple, Samsung, Motorola, Sony and Olive which are for business purposes and at a high prices but for Indian student there are good news as two tablet are launched in India I.e. Akash Tablet and ClassPad. These two tablets come with a very affordable prices and exciting features.  This tablet aims for an improved educational System and can help categories students as fast, average and slow learners.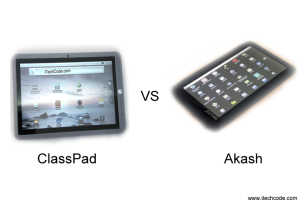 Akash Tablets:
Akash Tablets comes with two versions. The first one being Akash which was released last year. But now Akash comes with a much more upgraded and improved version known as The Akash 2 Tablet.
Its Comes with a very cheap price nearly about Rs. 2500 to Rs. 3000 with 700 MHz Processor with 2.2 Android Operating System, 1 GB RAM With Inbuilt 4 GB Memory, Having 3.5MM Jack and A battery  backup of 180Min. Its support more than 1, 50,000 Android Apps.
ClassPad:
This comes with 3 Models the first one being Class 7 and other two being Class 8 and Class 10. It can be used from Standard 3 to Std. 12. It has a price range starting from Rs. 7500 to Rs. 14000, which starting price is thrice the price of Akash 2 Tablet.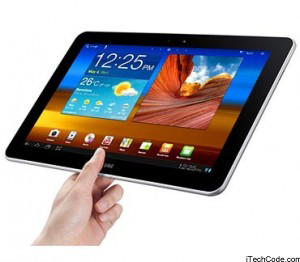 ClassPad have exciting features it has 1.3GHz Processor and it runs on Android 2.2 OS. It has an inbuilt memory 4GB which can be expanded till 8GB. It has nearly about 6 to 7 Hrs. Battery Backup which lead its way by Akash Tablets.
Both Gadget is equally satisfied the required features which are useful to student and as well as Adults. But in very means Akash 2 Tablet may leads its way in India because it gives a stiff competition to ClassPad Model by Price. Both Gadgets have likely similar features. As news are flourishing that Akash 2 Tab are already started its booking and achieved 14Lakhs customers in just 2weeks. So it may be a threat to ClassPad Tab to give a stiff challenge to Akash 2 Tab.
Very soon this two Tablet will be available in Indian Market for Public and Developer.
As both the Tabs are almost similar too each other but my preference is for Akash 2 Tab as most of the features are similar but price varies and this tab comes with an Affordable Price.
Please comment yours point of View and subscribe it with your Emails. Thanks.