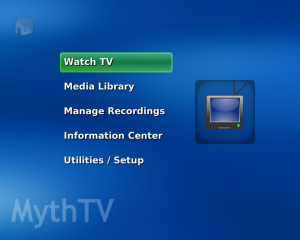 It is common issue by computer persons that they won't get time for other works like hanging, watching movies etc but what happens if we find the one of the great invention of human being of entertainment in our computer, sounds good. Television is the source of great entertainment and It will give some relax to your busy life. Operating systems like windows and Mac already comes with TV facility but recently the Ubuntu also adopt this feature.
Ubuntu is a free operating system based on the Debian Linux distribution and distributed as free and open source software. It is named after the Southern African philosophy of Ubuntu.Ubuntu is designed primarily for use on personal computers, although a server edition also exists.
Ubuntu is becoming one of the most popular home user operating system for the native user experience. Ubuntu recently added the new feature called "Ubuntu TV". This is one of the most useful media experience for the home user and they will get what they want just with some simple clicks.
Here in this post you will find the complete setup and guide with some useful links and video tutorial as well.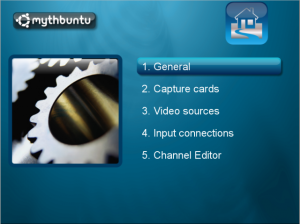 Well coming to point , to install the Ubuntu TV there were many packages which will allow you to add the Ubuntu TV feature in your system. You can get many packages on internet and in this tutorial we want to show you the guide with general purpose Myth TV Media Centre.
For the Myth TV package you don't have to work hard to get and install as it comes with Ubuntu Linux package.
You have two choices when installing Myth TV on Ubuntu.
You can either install from the standard Ubuntu, Kubuntu or Xubuntu CD or then add the additional packages [it come with Ubuntu 11.04 onwards].
 Or try the readymade Mythbuntu Linux distribution.
As we are aware that to watch a live TV on computer we should have the TV tuner card so make sure you have TV tuner card and if you don't know how to check on Ubuntu then type or copy the following commands to check.
grep -i dvb /var/log/messages
To install myth TV by packages just type following commands, it will download and install Myth Tv.
sudo apt-get update
Sudo apt-get install mythtv
Once it download the package it automatically install the myth TV on your system now the rest of thing is to configure and enjoy the Tv.
To configure Myth setup just Select it from them Menu: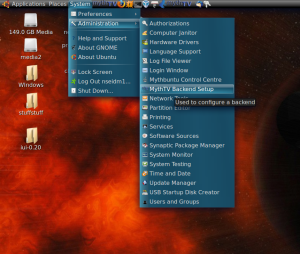 System->Administration->MythTV Backend Setup from top menus of desktop, do some little configuration of video and audio and channels which you want.
Here is the video of setup guide.
[youtube=http://www.youtube.com/watch?v=jq_WaOLjdyQ]