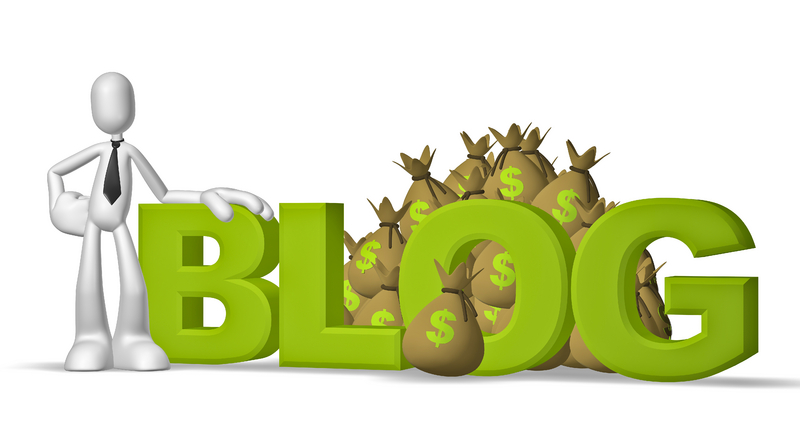 If you are planning to earn your bread and butter from online working at home you will face lots of problems and its not easy and if you will browse through discussion forums you may come across several discussions and ways to earn. What I learn from my experience is earn from blogging. Yes you have heard right. If you have some knowledge to share on certain topics  or subject you can start your own blog and when you get good followers or organic traffic you can easily monetize it through different publisher system like Google adsense.
The objective of this information is to inform you how to earn money having a blog. I suspect many people won't stick to it lengthy enough to create a full-time earnings, but even making an additional couple of $ 100 per month isn't bad either.
First of all how many of you can earn $100 in a day in less than two years, well you are blessed because in this article I will be explaining how that can be possible. This means you will have to put in two years of hard work before you can start earning and seeing profits coming in. You might see a dollar there and here but the real money will come in with time and hard work success will come because you will not be cheating and finding an easy way out. Now that you have a hint of what is needed that's hard work and dedication let's start.
Firstly you will need to make an investment of $5 to $10 for a domain name, it's a must to have your own domain name, then you will need to have web hosting to host your website, you can use a free one but don't use it. Go with a paid one of $4 to $8 a month like HOSTGATOR, GO DADDY and many more.
Secondly, what you will start is a blog, your own blog yes yours therefore you will need to choose a topic/niche to write about. The topic should be something you have knowledge of, information or most importantly something that interests you and you are passionate about. Even though you have little knowledge you can always go to the library and research more on the topic or surf the Internet and explore more info and try to learn more on the topic.
Regarding what i know if someone has enough interest in a certain topic wouldn't mind doing research on them for better results once you get bits of information about your topic or category it will be easier for you to start blogging about it at least a few times a week with no difficulties.
Here is one thing you should put into consideration my readers out there reading this article is that if you own and update your blog you will become smarter and you will have more things to talk about, in other words owning your blog you will be able to help others, become more knowledgeable yourself.
A few tips for you to put into consideration:
Not to hurry and put advertisements all over your site because it will kill your blog and your visitors will stop visiting.
Do place adverts only when you get  more than 500 visitors  and place a few of them on your site but it will take time to reach those 500 visitors everyday but with time and hard work that time will come if you update your blog frequently and  you do not give up.
Good Luck.