If you want your computer to boot up in seconds and start browsing on net rather than waiting for minutes on windows (in fully installed case) then Splashtop might help you.
Splashtop OS is a lightweight, web-centric operating system optimized for notebooks and netbooks. Splashtop OS is a browser-based "companion OS" that can co-exist with the Windows operating system as same as Chrome OS. Splashtop OS is designed for people who "live on the web" (like bloggers)and want fast, reliable access to their favorite sites and web-based applications, as well as a traditional Windows-based desktop environment. Splashtop is designed on basis of Chromium Os concept (ChromesOS) with the fast web browser as a core feature of operating system.
Here are some listed feature of Splashtop OS:
Boot in seconds.
Bing Search Integrated.
Features Chromium browser for safe search.
Adobe Flash pre-installed.
Most important it is free…:)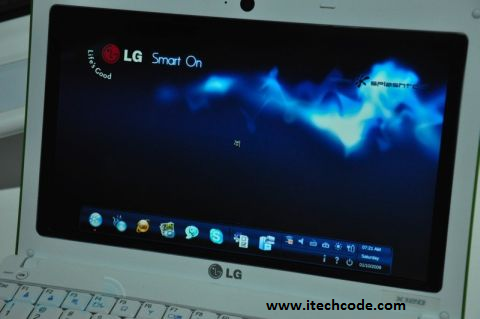 The LG netbook running the splashtop OS.
Screen after boot: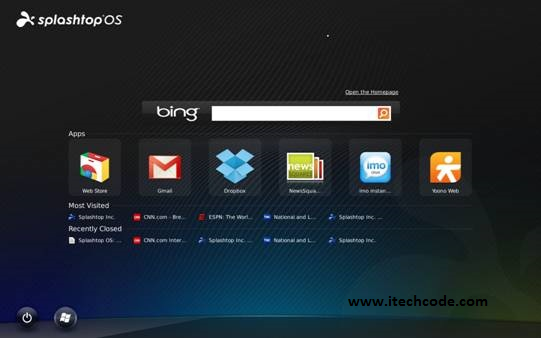 watch the video running the splashtop OS:
[youtube=http://www.youtube.com/watch?v=NbGpQTxU27k]