I posted previous about the Mac Transformation for the Linux system and which is also liked by you now in this post i will show you how to convert the Linux system look and feel to Windows 7 System.
Read: How to transform Linux to MacOsX
Now to transform the Linux System to Windows 7 System you need a package called "Win2-7 Pack" which is the official and most comprehensive package for Linux Transformation to Windows 7 Look and Feel. This package completely transform your Linux to Windows 7 look and feel.
Step1: Download the Win2-7 Pack Transformation Pack:
Follow the Link to Download the Win2-7 Pack Package.
Click Here to Download. 
Step2: Install The package.
Installation is very easy once you downloaded the file extract the .tar.bz File and run GUIInstall.sh by double clicking or by terminal. Your wish.
Step3: After Installation here is your cool windows 7 desktop: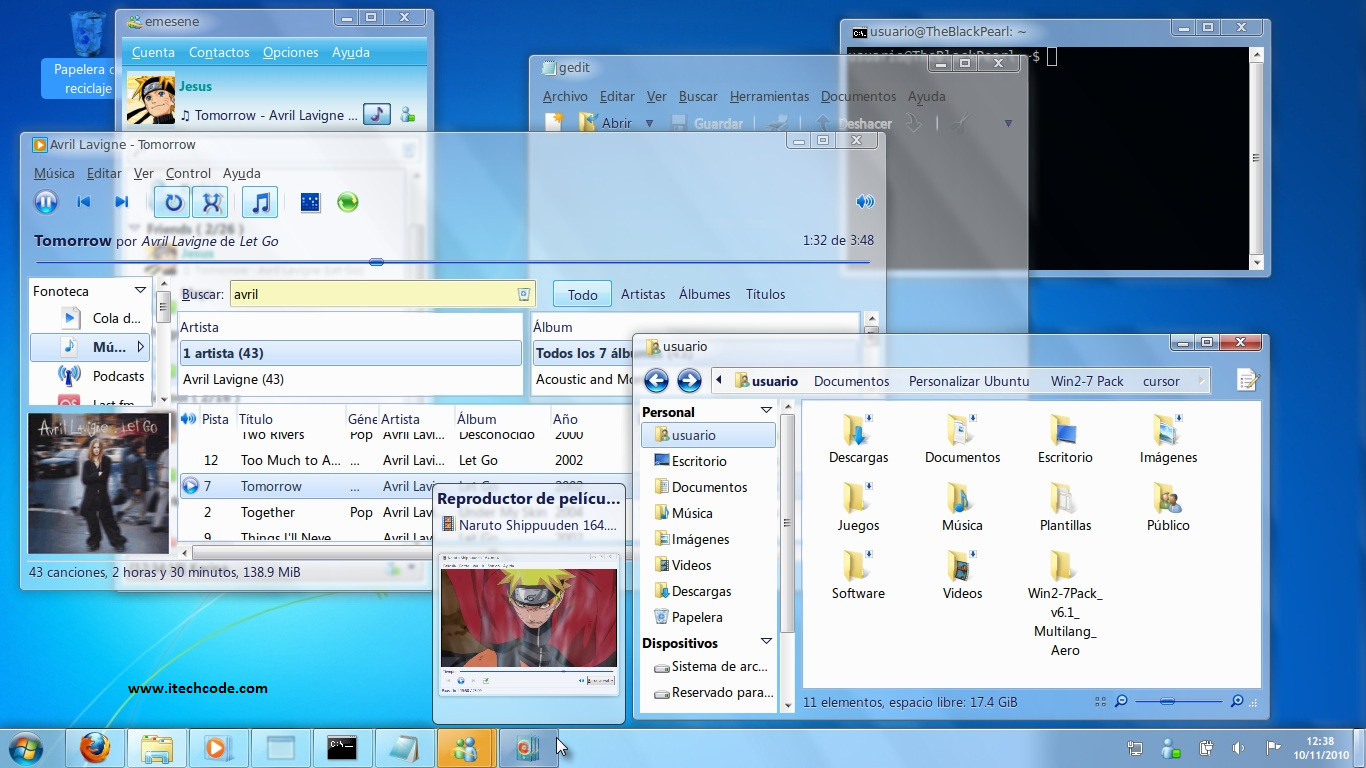 Once you done with it and if you wanna uninstall it then it is very easy just open the downloaded package and run GUIUNINSTALL.SH. That all for now……enjoy the Package.