Even Facebook Released its official messenger for Facebook only but it seems not popular and not so much comfortable to use because we have a habit to use the Facebook in one tab and other task in another tab but handle the things becomes difficult when more friends came online and we have to switch the tabs instantly to reply them or to check our notifications. Facebook messenger also did'nt solved out this because at their we need to switch to browser and messenger or viceversa.
Here i got a solution for this a internet browser called RockMelt which is built on chromium project is the perfect one for the Facebook users.
RockMelt does more than just navigate Web pages and sites. It makes it easy for you to do the things you do every single day on the Web: means share and keep up with your friends, stay up-to-date on news and information, and search.
RockMelt is the first browser which allows  you to log into, it unlocks your Web experience with your Facebook friends, your feeds, your favorite services, even your bookmarks and preference and all those are access by very ease.
Here are some Features of RockMelt Browser:
Facebook Friend Requests, Messages, and Notifications.
Chat status can now be changed to online / offline even easier
Quick access to your own Facebook Profile
Previous chat history now shown when chatting with friends
Simplified chat window
 Easy status updater
 One-click Quiet Mode button
Here i got a Link of that Download it From Here:
Click Here to Download the RockMelt Browser
Now Open The Installer…It need a internet connection to download the extra file from its server. Let it to download.

Once Downloaded It automatically asks you to login to Facebook account. Enter your user name as password and press login. Now once you login in that then it asks you to invite some other friends to use the RockMelt Browser.Your choice of invitation..!! Now once you done this then browser will automatically closed and restart itself. So be patience.
Once it opens then following window comes.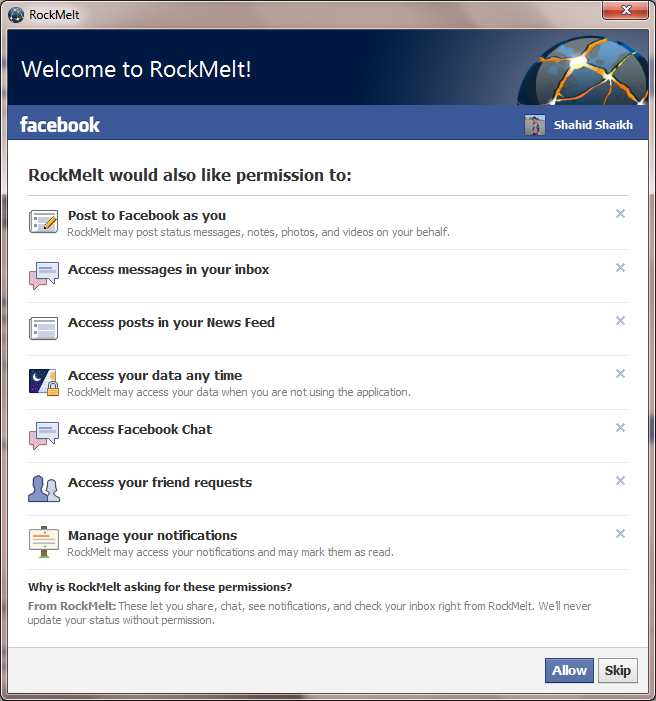 Now allow it and browser will close it self for some configuration purpose once done it will open following window.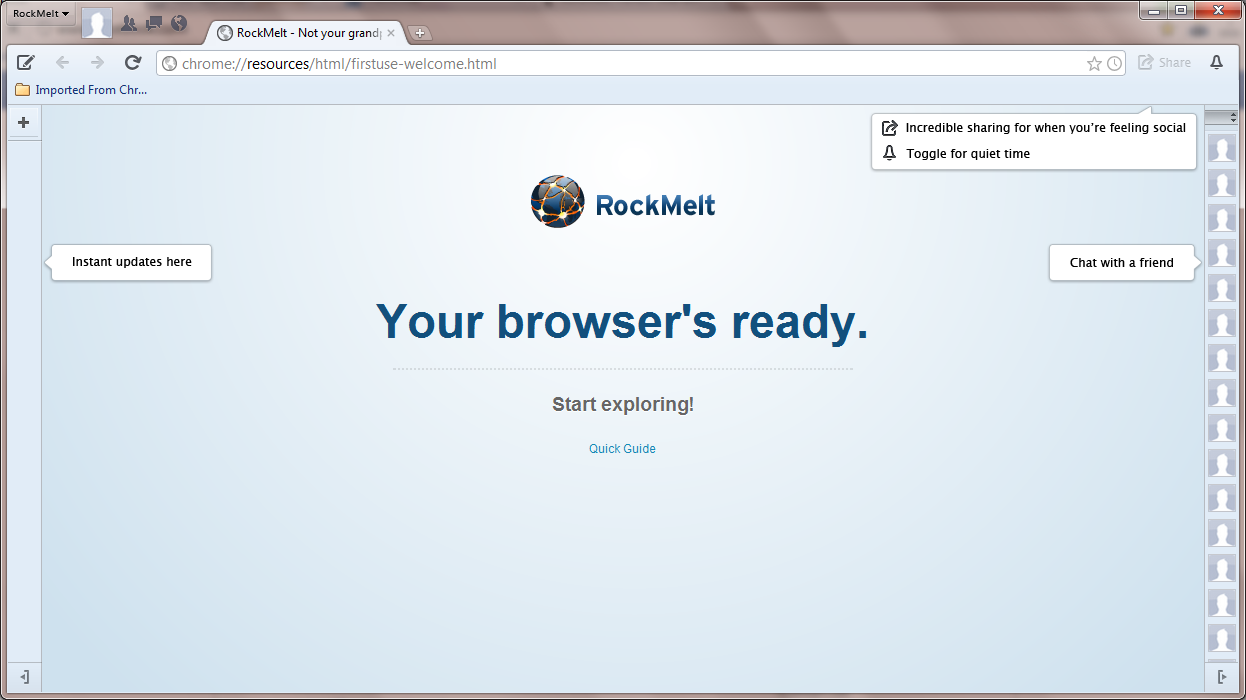 Here you go The both the sidebars contains the chat and updates windows. And on top just on menu side there is notification and message , friend request bar of Facebook.
I have chat with my friend and let me show you that.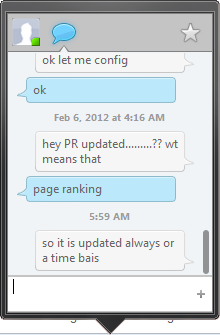 Cool is'nt it……..try it out and show your response in form of comments.