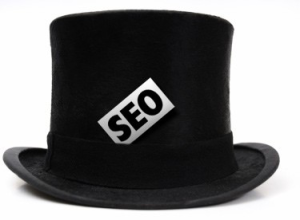 The Google Panda update is a befitting punishment for content scrappers who think that they can cheat their way into making money by blogging. The Panda update is not perilous to everyone. It is in fact, a boon for those who are posting original content in their blogs as they see a tremendous increase in the traffic for their sites. Contrary to the common belief that the SEO is a pest, in reality it is a blessing for bloggers as they get tips on how to make their blogs more attractive so that they can garner the attention of readers. If you are a bloggers and are looking to rise after the Panda update setback, here are 5 black hat SEO tactics every blogger should avoid.
Misrepresent valid information
This is the most common practice of ignorant bloggers who have deluded themselves into thinking that they are shrewd enough to beat the system. Having the text and the background of the same colour is not going to help. Simply adding keywords that do not make much sense but will attract attention is not going to do you any good.
So, misrepresenting facts will not change anything and if you are seriously concerned about it, then the one thing that you must be sure, is to increase the density of the keyword with respect to the reader and not the SEO.
Providing links
This is another very common practice of bloggers to get a good ranking. If you have suffered from the Panda update and still have no idea as to why it is happening, then let me spell it out for you. Providing links that are not pertinent to the article just for the sake of increasing the SEO ranking is mere foolishness. Google is now taking steps to thwart the efforts of the bloggers who are trying to find a way around their algorithm.
Links that are related to your blog can be added without any fear as they are sure to help you. But don't overload your article with links either. Maintain a balance as this is what Google favours.
Avoid auto content
An automated account that has been created after checking out someone else's blog is not the way to go. The auto blogs that were once a huge success are not favoured by Google any more as they are considered as content that has been scrapped from others and that is strongly discouraged. You have to look for methods that are new and show your creativity and refrain from adhering to the tried and tested out methods as the Google Panda update is basically a method to create a change in the existing system.
Keyword wonder
Using Meta keywords in your document is not going to change the face of your document. It might get you a better SEO ranking, but you are destined to suffer when the Panda update is made. So, don't break your head over these keywords as they are a sheer waste of time and will not solve the problem, instead they will just add to it.
The PageRank must not be your priority
This was important in the past but ever since Google has stopped giving the Toolbar PageRank, paying attention to it is a simple waste of energy and resources. Be prudent and get past the Toolbar PageRank as it is considered as nothing more than a false indicator.
These 5 black hat SEO tactics every blogger should avoid are certainly going to benefit you, in case you are looking to enhance the quality of your site after the recent Google Panda update. If you continue with these finicky steps thinking that you will be able to get past the update, then all I have to say is, God bless!
---
This post is written by Sumit,who is a guest writer for many top blogs,this guest post is writen for windows8 blog and he recently posted about Windows 8 Consumer review.To get guest posts regularly contact him at sumoni@homeforgeeks.com