Social Media Marketing
Is social media marketing yielding results for you?
I'm here to show you the five interesting ways to attain success. I still use them on my own and if you practice it, you'll definitely become a social media master. There will be no more worries, stagnancy and failure. But be ready to put in some hours of work. I do not offer overnight strategies, nothing like that here. Hard work is the key to lasting social media success. Enjoy it.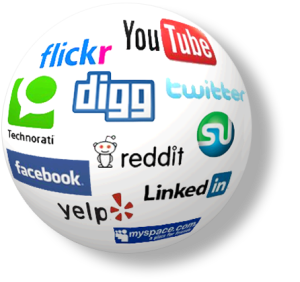 1.    What Do You Want?
During a social media marketing crash course organized late December 2011, I asked several people what they wanted from Twitter. 76% didn't have anything to say and the remaining 24% weren't clear on what they wanted.
If you're blind to what social media has to offer, you'll market amiss. It's good to get a sit, relax your head from the busy work schedule and set clear goals for your business. Goal setting is the first step, but it doesn't end there.
2.    What Do They Want?
Now that you've known what you want, it's time to know what they want. I'm talking about your audience. What is your niche and do you think this group of people wants to download an e-book? Believe me, there niches where e-book and free reports doesn't perform well, videos and quality contents tend to convert better.
People will follow you on twitter, like you on Facebook but if you're ignorant to what they want, you'll send the wrong signal. They may be asking for valuable blog post, but you would be sending e-books to them. You're acting in ignorance and will never break even. Know what they want and you'll be on your way to social media mastery.
3.    Act Like An Expert
On the internet, people don't listen to beginners and intermediates. Even if you're not an expert yet, you should act like one. No, you're not pretending, rather, you're challenging yourself to become one. This single attitude and mindset will cause you to read wide, research and ask plenty of questions. It would trigger you to interview other experts to hear what they've to say pertaining to your niche subjects.
The more expert-like you appear, the more trust people have for you. Even in College, we were advised to obey authorities and be mindful of where we seek guidance and counseling. Act like an expert; write your posts like an expert. You'll draw closer to mastering social media marketing.
4.    Learn To Write Powerful Headline
Without catchy headline, you aren't going anywhere online. I could go on and on and rant about headlines because I've seen the impact on my blog and social media campaigns. You need to learn to write headline. A lot of social media marketers know how to write helpful contents but their headline is killing them.
Your headline will attract and pique your twitter followers. It would motivate others to click and read what you've. And if you continue crafting powerful and attractive headlines, you'll be known and tagged as a solution-giver.
5.    Package Your Services Well
The only hidden ingredient to making impact online and earning a living is by having a product or service. If you claim to be an expert, there should be special services you should know. And going further, you should have a product to back up your claims.
When you become a published author, people tend to gum to you and your opinions. If you can write a 200 page-book and launch it, it means you've deep knowledge about your chosen niche. Do you know about SEO content writing, freelance writing, graphic designs etc.? Package and sell.
Package yourself, your services and products and use it as a bait to spoon-feed your social media fans. They're looking to buy something from you because they already trust you. Affiliate offers may not be ideal, it's time to mind your own business – package your services well and make extra money socializing.
Social Media Knock
It's never too late to grow your online business with social media networks. But you've got to know what you're doing. Don't be like those folks who waste time tweeting about politics and entertainment except it's your niche. Focus on what matters in your business and scale it through. I see you becoming a social media master this year. Place your comments and let's grow together. See you ahead!
Image Credit : Aismedia.com