The worst day of any blogger's life would be the day on which his blog got hacked.  I recently got my blogger blog hacked and I am very disappointed by that incident from the past few days. I was really discouragedafter my blog got hacked. In fact, I could not write articles for the next 2 days due to this incident. The day my blog hacked I couldn't sleep the whole night as I thought that all my hard work of about 4 and half months is meaningless as my site is completely under the control of the hacker and he can use it as he wishes.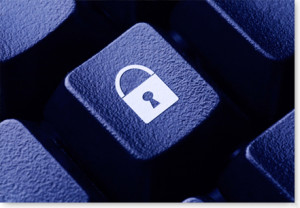 Well, coming to the main point today, i.e. securing a Blogger Blog from hackers. I want to share some strong tips you need to follow in order to secure your blog's security from being compromised.
Blogger, being a product from Google is completely dependent on your Google Account as if your Gmail account is hacked, certainly your blogger account and your blog/website is no more secure and the person who has broke into your account can misuse it as he wishes.
Tips to Secure your Blogger Blog from Hackers
After my blog got hacked, I realized that the mistake was indirectly of mine as I did not had strong security. So, I would never want any other Blogger that he may get his blog hacked and as such, I wanted to share some tips with dear readers of Itechcode to help them secure their Blogger Blogs.
Never Disclose your Blogger Account Email Addres

s
Well, I strongly recommend you to never to disclose your Blogger Account Email address as it may prove risky several times. Have a separate mail for conversing purposes and another mail for your Blogger Login Details.  Never give mails that you use you as your login credentials to anyone. As some people send some files to people which contain vulnerabilities to grab your login credentials.
Strong Password
I think most hackers would firstly try to guess your Password and try to login into your Account. But you need to be clever and use a very Strong Password, not your own name, your father's name, your blog, etc. but something that cannot be guessed. Make strong Passwords by adding some symbols into it and letters to create a strong Password.
2-Step Verification
I did not enable to 2-Step Verification in my Blogger Account and that's the reason am regretting today. Well, I STRONLY recommend you to enable 2-step verification to your blogger account. In 2-Step verification, it's almost impossible for any person to break into your blogger account as it adds a strong layer of protection to your Blogger Account.
Avoid giving Admin Rights to others  
Well, I think that giving Admin Rights is quite unsafe nowadays. Because this online world is no more trust worthy. But still provide Admin Rights only if it's really necessary urgent and only to trusted people. Giving Admin Rights to any Strange Person is very dangerous.
Never forget to Sign out of your Account
Well, this is a common tip but can prove very dangerous if ignored. Always remember that you have sign out especially when using Public Computers.
So, I hope that this article would help you to secure your Blogger blog and helps you and your blog to stay secure online.