Now it is always a strong desire to create your own website for showing our own friends, or gain some exposure, build profit and even and do many more things but most of the people get struck at a point as they do not have any kind of technical knowledge about coding, hosting or even no idea from where to start. Now, Ucoz.com is the best place for you to create free website. It works as a great Free Website Maker and even you will find a lot of options to create free website but Ucoz is the best option you would find due to it's easy to use interface and lot of features which we would be discussing further.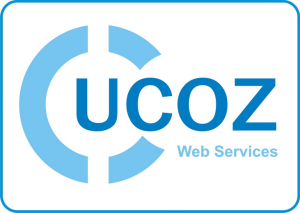 Features of Ucoz – Free Website Builder
Now when we are going to start a website, a lot of things are required like Logo Design, Coding, Photoshop, Hosting, etc. and these all things make our work stretch long as well as complicated. But with the help of Ucoz, you need not spend your precious time in coding & designing as Ucoz provides you with already settled professional layouts designs.
You can create Website easily with the help of Ucoz just by registering a free Ucoz account and it would take just fraction of seconds to register an account.
Well, Ucoz has tons of features but we would be listing some main benefits that make Ucoz as 'Best Free Website Maker'.
Unlimited Disk Space and Bandwidth
User-friendly Interface
More then 250 professional templates available
Easy Data Backup and restoration
Latest and Revised CMS
Any Many more…
Now the above features were to take just a glance, and the detailed listings are given below.
FTP Access 
There are lots of services that free website hosting but they do not provide FTP access. And if you aren't aware about the advantage of FTP access, then it's a feature that provides you full access over your website and allows you to quickly upload and delete files.
Allows you to Host Top-level Domain
Now this is another great feature of Ucoz that it allows you to host top level domains like .com and .net, etc. as Top level domains have more impact of Search Engines and many other features. If you do not have a Top level domain, then I advise you to purchase one.
Affordable
Now if you want to start your own online business and spread it on the Internet world but do not have much finance to handle the expenses of hiring a developer to design a website, hosting charges, etc. then Ucoz is the best option for you.
Thousands of Widgets and Gadgets
Widgets are always an important part of any blog or website. And as such, Ucoz also comes with lot of widgets to help you customize your blog, make your blog easy to navigate and more stable and also help to make your blog more attractive.
Earn Money with their Affiliate Program
Although Ucoz is the best platform to create free website but it also provides an opportunity to its users to make money with their affiliate program.  You just need to bring new people to Ucoz and make them sign up with your referral links and for each registration, you are been paid o.50$ which is not a bad deal at all.
If you too interested now to  create free website, then register Ucoz account now.
[youtube="http://www.youtube.com/watch?feature=player_detailpage&v=uXrmdbGkogs"]
So, guys I hope you enjoyed this review of Ucoz and consider it as the best option to create your free website and if you have any suggestions or views, we would love to hear it via comments.