After a long wait, Google has finally revealed its answer to the Microsoft's Skydrive, a desktop sync app for storing your data online or cloud storage. After a string of appearances, Google Drive was finally launched by the Google a few days back. Let's find out what is Google Drive Features and Functionality.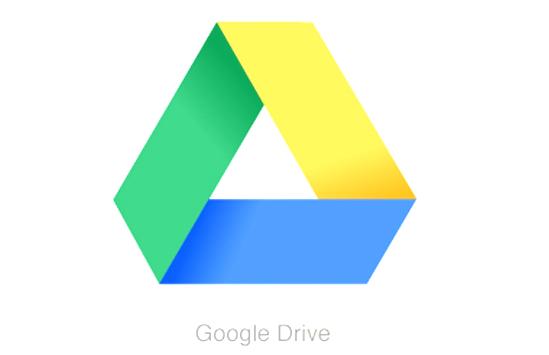 What is it?
Google drive, the new cloud storage service from the Google is an application through which you can store your files and other data on the servers run by Google. When the application is launched, a folder is created on the computer. When you drag anything into it, it is stored on your hard disk as well as in your account on the cloud. All the stored data can be accessed from the website drive.google.com from any computer or mobile device. Not only has this, the Google Docs, the web-based tools of productivity from Google also been encapsulated within the Google drive.
Google Drive Features and Functionality
Synchronization is arguably one of the best features of such cloud based storage programs. It means that whenever you modify a file stored in the Drive, which is instantly updated across all other devices connected to Drive. Perhaps one of its drawbacks may is that for a folder you want to be synced, you have to drag them to the Google Drive, from their original locations unlike that in Live Mesh, or Wuala or SugarSync.
Initially, the Drive offers 5 GB of free space to everyone. After that you can increase that to 25, 100 GB or even 1 TB, against fixed monthly payments of $2.49, 5, 50, respectively.
You can upload, download or share virtually any type of file on the Drive with your peers. Only restriction for you to handle is the 10 GB per file limit even that far outruns the limits offered by its competitors.
Browser interface
With Drive, you do not have to fret about getting the know-how and acing a completely different user interface. In fact, Drive has the same interface which Google provides in all its suits and services.
In Drive, Google has used the same sharing functionality it used in docs. Even the photos uploaded weren't compressed, thus conserving their original clarity and size.
Desktop and Android app
The desktop app of Google Drive is available for both the Microsoft & Apple platforms. Like others of its kind, its simple and quick installation is completed with the addition of a folder to your desktop. Files saved in this folder automatically get stores in the clouds.
On Android, all it takes to initiate the Drive is a simple update of the Docs app. As a result, the interface also, doesn't have a great deal of difference.
Final Words
The initial performance has been quite good. But, in order to keep with the other competitors, Google will have to evolve the Drive, and there is plenty of space for that too. We can only hope, that what Google said during its introduction is true, and that is " This is just the beginning."
Got any more tips about
Google Drive Features

? Please share them in the comments.