Have you actually been wondering which iPhone apps can keep your documents and business in cloud?
This tutorial will take you through a list of ten best iPhone apps for keeping your documents and business in cloud. Those I find very important that can help you stay engaged even as you cut across different time zones. I picked them based on the following criteria:
Provision of data and/or knowledge I do not have myself
The functionality, simplicity and speed of the app version
Backed up by a richer and expertise web-based content version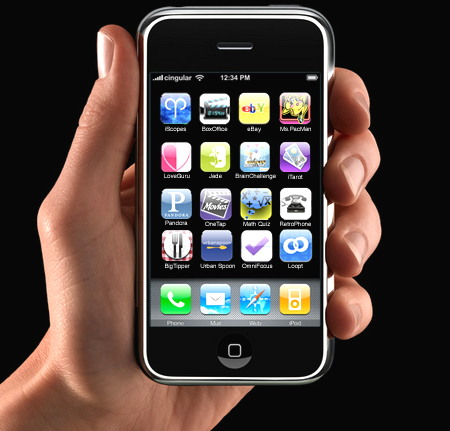 Here are the best iPhone apps for keeping your documents and business in cloud which I can suggest for any iPhone user or business owner:
1. WorldMate
This app can absolutely serve as the powerhouse of all your travel management supplies. You can unify and easily view all your relevant travel information from flights through accommodation and meetings, with a host other travel support options. Visually, it can help you map out places, distances and travel supplies from airports, hotels as well as meetings in Google maps. WprldMate is a handy version of online cloud-based app.
2. Triplt
Triplt has quite a couple of overlap with WorldMate. It lets you share your travel dates and exact locations with clients, business partners and family. Your travel plan can then be synchronized to avert conflicts or even keep selected contacts informed of your movements. Triplt can also link you to your business travel groups so that you can see where your partners are at a point in time. It tracks your cumulative trips, locations, distance covered and even night spent on the road.
3. BizExpense
BizExpense is one of the best iPhone apps for keeping your documents and business in cloud. It enables you to keep records of various expenses and for multiple clients. A screen prompts you to input transaction details from different type expenses to payment methods, including amount and currency. Also, there is space for notes and for adding a receipt via your device's camera from the BizExpense app or an existing image from the camera reel.
4. XpenseTrkr
Since accounting for expenditure and expenses has been an unavoidable part of travelling, this application is great for keeping accurate and independent tabs on all expenses and other reimbursements. The cumulative documentation of all your journeys helps in future budgeting and planning.
5. Evernote
Evernote is also an excellent and invaluable tool for travel. It allows you to copy, cut, capture, drop, paste or simply adds all the information about specific trip(s). It synchronizes between desktop apps including clipboard, word, outlook, internet explorer and the like. This ensures that all the information you synchronized on your device is available in e-format whenever you need it.
6. Foyage
If you are always-on-the-go kind of person, you will often find yourself in locations you are not really familiar with. Foyage is a special tool that helps you find and/or locate other people in your network, supermarkets, restaurants, ATMs or any other thing or places you may require.
7. Dropbox
If you always work on projects, issues, information or hobbies between series of formats or computers, Dropbox is a perfect tool to easily and quickly share contents and files between computers, clients, and business partners. You can also review notes and presentations from your iPhone without opening your computer or having to print on paper.
8. Tungle
This application is one of the best iPhone apps for keeping documents and business in cloud. It is a great tool to quickly centralize all of your meeting appointments and easily determine your availability and that of your business partners, clients or some other parties. Tungle is a fantastic tool to synchronize your mobile device, desktop calendar and web-based apps.
9. FlightTrack Pro
This application is a perfect tool to determine flight options and reliability to and from particular locations. FlightTrack Pro offers you the prospect of departure and arrival running in line with the schedule. You can also make use of this application to track the departure and arrival of business colleagues, clients and family.
As the information management- particularly contacts- is gradually becoming challenging, you can use WorldCard Contacts to make an instant copy and store a contact business card. The information is directly scanned into your contacts list, and you can reference them directly on your iPhone. Built-in functions enable you to call, email, text or navigate to a specific address directly from the e-copy of the card. This app is another one of the best iPhone apps for keeping your documents and business in cloud. It can save you hours of despair and provide you with timely access to invaluable contacts and details.