Rumors have been rife for some time that email marketing is dead, especially spread by the younger generation of entrepreneurs who spend around 3/4th of the day on social networking sites. Initially, the rumor started when Apple announced 'iDontNeedEmailAnymore' program.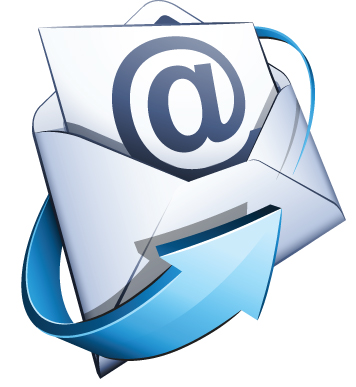 Due to high social networking integration in 2011, email marketing has stopped being the preferred mode of marketing but it is not completely out of vogue yet.
Despite what people claim, emails continue to be the most effective marketing tool for business promotion.
Interesting Facts and Figures –
A recent Benchmarking Report on 2012 email marketing has entrusted that around 67% of commercial firms are planning to enhance their email marketing budget this year.
As stated in ForeSee Results Report on Social Media Marketing, 64 % of internet users prefer email as the best source to get in touch with promotional information.  This is really a big campaign rate as compared to social media campaigns programs.
According to CAN SPAM Act (2003), businesses can purchase a list of selected leads and email them for marketing purposes. Today, we call the process email SPAM because it is illegal to email people without their permission. In 2012, marketing experts estimate that businesses and blogs will generate a permission forum and mail them to their leads to start sending promotional emails to them.
How to Mobilize Email Marketing?
Most bloggers, small business owners and entrepreneurs has to use email marketing someday because it helps to capture leads and promote products and/or services to prospective readers cum buyers. Here are some ideas / strategies to help you with email marketing:
This is the ultimate and most promising email marketing approach where you can send an auto-response form via email if someone is interested in your products and services. This auto response form can be a call-to-action process or can be a contact requesting form.
In short, it is not the standard "thank you" response to your website visitors; it goes a step further and requests a user to divulge contact information for further communication of your products and services.
The next one is the lead nurturing campaign process in which collective emails are scheduled at various instances to engage targeted people continuously. Every email in this process is scheduled to enhance user engagement. Also, the links encrypted with lead nurturing process can be easily measured, monitored and adjusted in case of low response rate.
This is an inbound email marketing strategy adopted by everyone. Email Signatures are encrypted with various links and marketers use this process to target people directly towards the business website or other webpage.
Barriers to Successful Email Marketing –
The biggest challenge for most email marketers is inadequate staffing. This barrier results in the lack of productive email marketing strategies. Also, emails can remain as the lead generating sources only if the inbox is not overcrowded. In such cases, delivering only relevant messages is the only optimized way to generate lead from emails.
If you think your email marketing is still alive, it is the best time for initiate changes in your email marketing practices.
Future of Email Marketing –
Email marketing continues to remain a private mode of following up with interested prospects. It is the ultimate and an inexpensive alternative to product marketing.  In 2012, email auto-response strategy will be undertaken by the 'follow-up' approach as it is considered to be a fairer practice.
In fact, email marketing is no more confined as a singular practice. The merger of social media and email marketing is becoming a fact. Today's generation is highly adoptive to social media networking. Keeping this consideration in mind, Facebook has started crossover emails to develop an integrated messaging platform. Facebook users will now be able to receive email with their social connections.
Mobile email accessing will increase in 2012 as well. As people are adopting Smartphones globally and high speed internet based cell phones, it will become easy to approach targeted markets via wireless email accessing services.
In email marketing, QR codes are present too but people are not adopting it quite well. The likely problem is the unawareness of people about QR scanning concept. Nevertheless, marketers are hopeful that 2012 will bring a QR based email marketing technology to cover maximum email leads.
Summing Up
Several industry experts suggest that email marketing will come back with a bang, with better technology and innovative power. The use of Flash and HTML emails is becoming popular too. This is certainly a new generation where email cannot remain inaccessible even when the user has slow internet connectivity and marketers have their sights set to optimally use this opportunity.