Top 10 Most Popular SEO Tricks
Even if you have a website with excellent content, to get huge traffic to your website you should ensure it stays at the top of search engine results. So what to do to make your website get positive search results? The following are some of the popular SEO Tricks and SEO tips which would benefit you.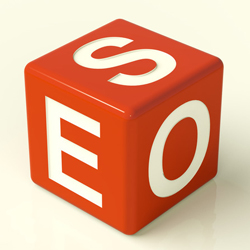 1. Get an old domain : Don't ever purchase a new domain if you can help it. Popular search engines like Google has an "aging delay" check whereby a domain has to be around for a few years to gain significance in the Google rankings. New domains are considered to be unreliable. If you purchase a new domain you have to wait for at least 10 months for your website to reach the top 20.
2. Have a spider-friendly website : One should remember that the search engine spiders do not fill complicated forms. Take care to have an alternative html link to enable the spiders access the entire site. The simplest way to do this is to have a comprehensive sitemap with links to all the internal pages.
3. Stay away from the popular keywords : Don't crowd your content with popular keywords such as "vacation" or "games". Instead join a phrase before or after the popular keyword like "vacation tips" or "amazing games".
4. Beware of spam and link farm links : Take care that your site never carries links to a spammer or a link farm sites.  If you do the search engines would mark your site as spammer and you will have disastrous search results.
Don't Miss : 23 Effective Ways To Build Links For Your Website
5. Build a fast loading site : The search engines would test a site for speed of loading and if your site is too slow then your ratings will suffer. Also if your site is down often then it will be considered unfit.
6. Don't rename your webpage : If you are already popular and have some regular following then renaming your webpage will be detrimental. It means you have to start again your SEO from the scratch. So don't ever rename unless you really have to.
7. Put your keyword in the URL : Google consider the web address or URL of a site to be an important source to check relevancy. So have the most important keyword of your site in its URL. For example, the top 20 search results for the topic flowers displays the websites who has the word flower in their URL. Also you can have your keywords in the title tag, which too is one of the factors the search engines consider before ranking your site.
8. Have your keywords in the folder names : Always have your keywords in the file and folder names. For example if your site is about cars then use contact_us_for_cars.html as a folder name. Repeat this for the entire folders name and see some drastic improvement in your ranking
9. Avoid Cloaking : Site cloaking is the process of having one content for the users and an entirely different content for search engine spiders. This used to be popular few years back but now search engines have declared a ban on such practices.
10. Never over-optimize :  The search engines can make your site popular but for it to remain there it has to be interesting and useful. So nothing substitutes good content to bring quality traffic to your website.
Got any more SEO Tricks and SEO Tips about SEO ( Search Engine Optimization)? Please share them in the comments.
This is a guest post by Rajkumar Jonnala Part time Blogger and in his free time writes a lot about cable cover and desk cable management.