Living in the information age, social media like Facebook and Twitter have become indispensable tools. We can now connect, communicate and promote easily, even stay up-to-date by the second. Social networks are some of the best innovations in the past century, and they might even be useful for another hundred years.
Intended for concise thoughts or brief reports, Twitter has been the top microblogging platform since 2006. In 2012, the tweeting population has grown to nearly half a billion. 175 million tweets are sent daily, and thousands are created every second. A huge torrent of tweets is generated by users who post frequently while going about their day. This is made even easier by smartphones that allow you to broadcast your thoughts and snapshots at the moment.
Don't Miss: Get Twitter Followers Easily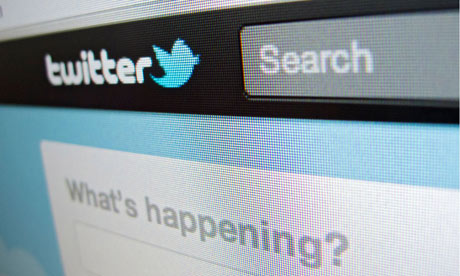 Twitter's popularity is largely due to the convenience of immediate, real-time updates. It's not only a way to keep tabs on your buddies or favourite celebrities; it's also the best medium to access the most current news, hottest trends and latest reviews. There's no denying that in some way or another, our lives have become accustomed – even dependent – on networking tools like Twitter.
Are you a Twitter Addict?
Most addicts tend not to know they're addicted, so it's good to know the signs. Below are symptoms of Twitter addiction:
1. Spending more time and effort on Twitter rather than doing important work.
2. Feeling frustrated when Twitter has a disruption.
3. Making Twitter your home page.
4. Adding your Twitter username to Google alerts.
5. Getting overly excited when someone follows or retweets you.
6. Tweet while using the toilet! 🙂
Because Twitter is such an easy and effective medium, it's hard not to get too attached. And since the world today practically functions around immediate information, it's almost ridiculous not to have a Twitter account. If used properly, it actually provides many advantages.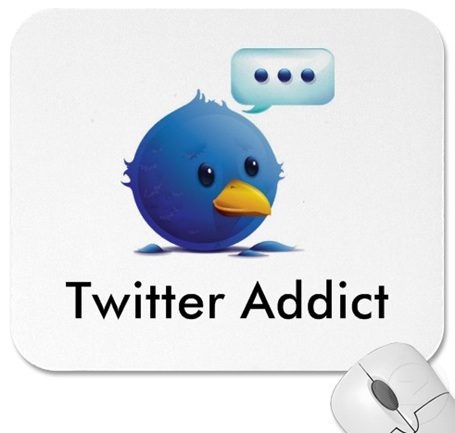 The Advantages of Twitter Obsession
1. Immediate information and real-time reports
Staying up-to-date is simple – even with celebrities, bands, businesses, media companies and fashion trendsetters. Follow who you find interesting, then get instant info directly from them. Get the latest news without making a Google search!
2. Retweeting
If you find anything amusing or appealing, you can easily share it by hitting the "retweet" button. Retweeting can make information travel faster and wider, even reach a multitude of people around the world. In this way, Twitter is an excellent tool for promotion and info dissemination.
3. Instant feedback
If you need a survey or a review, tweet about it and your followers can reply immediately. This has proven to be very useful to businesses, companies and media companied.
4. It's easy to use
It's very simple – no need to design a layout, no pressure to "friend" anybody. All you have to do is create an account and start tweeting.
In the big picture, Twitter brings attention to ideas and causes that may not be noticed otherwise. It has already generated awareness for various advocacies, raised funds, connected people and even changed lives. But as we've probably observed, social media is not without its disadvantages.
The Downside of the Twitter Habit
1. Inattention to language
With microblogging tools like Twitter, Plurk and Bitly, people get used to expressing themselves in the least number of characters possible. Many developed the habit of shortening words into txt spelling. In effect, language is rapidly devolving.
2. Severe addiction
This seems harmless compared to alcoholism or substance abuse, but it can lead to other problems too.
3. Restless minds
Because we're accustomed to processing so much data during the day, our minds tend to be overactive. We spend our much-needed down time craving more information, and sometimes creating our next status update.
4. Decreased productivity
It's easy to put more time and energy on tweeting rather than on the more important things in your life. This may result in losing your job or relationships.
All the social media we use are tools – we don't have to be enslaved to them, but we can definitely use them to improve our lives. As we've already become dependent on Twitter and other media, we need a healthy perspective and a good balance to make our online interactions profitable.
Do you use Twitter? Are you a Twitter addict? Tell us in the comments.
Peter Lee has a tech blog featuring articles about computers and technology. He recently wrote an article about why an external hard drive is important to you. If you are in doubt of why an external hard drive is so important, then check out his blog at ComputerHowToGuide.com. Oh by the way, just for the record, he is not a Twitter addict.