File backup and storage is becoming a main priority among those who utilize computers; both business owners and personal PC owners. There are many different backup and storage types to consider, along with multiple service options and providers. This provides you with many different options and pricing, but it can be slightly confusing when looking for the right provider to trust. You should be aware of what you should be looking for, and what you are currently in need of to satisfy your storage needs.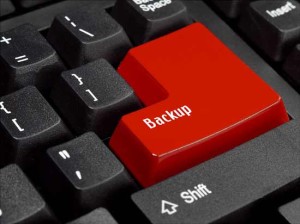 First of all, you should consider the many different types of devices and services there are that are available to you. It is advisable to use more than one method, to improve your security and file safety should something happen to the first set of backed up files. Some also require an internet connection, while others do not. Your choice will depend on your preferences and needs.
External hard drives and flash drives :These external devices are a favorite among many individuals, especially casual pc users, students, and those who work between home and an office. They are easy to transport, and do not require internet access. However, they are vulnerable to theft; and natural disasters such as flood or fires. Mobile devices can also be lost easily.
Online cloud storage : This method of file storage is more popular among businesses, schools, and collaborative teams. Cloud storage involves storing documents in a cloud, where multiple users can access and edit documents. It is a tri-purpose service: It provides document storage, file backup, and file sharing all in one. Cloud storage is still a relatively new concept among the public, but it is quickly grabbing hold as more and more businesses and individuals realize its potential.
Back up services : These services usually provide one main service; backing up your files to their server, so if your documents are ever lost in a PC mishap or disaster, you can quickly and easily recover them. Some storage providers offer automatic backup, making this basic service a common add on with other services.
When shopping for a provider, there are some particular services and features that you should look for. These features can keep your files more secure, while also providing quicker backup. For example: backing up a file While you are working on it.
File encryption is very important, as it protects your files while you are uploading and downloading them to and from the provider's servers. Without this, your files could be tampered with. Every potential provider should have a simple and easy to use interface, so that you may take full advantage of their services. A virtual hard drive is also a popular feature; when one is installed onto your computer by a provider, documents can be saved and backed up as you work on them. A provider that can sync your files among at least three computers is not only available, but highly convenient if you switch between multiple computers often. This feature allows you to access your documents on three or more different computers easily. File storage and backup is a necessity today, as making sure your files are safe and protected can save you from a world of hurt later on.
Image Source: Backup.