Do you want to become a successful blogger ?? Of course, the answer will be yes. Everyone wants to be successful in their respective fields. But for embracing success, you must be willing to do hard work. Success can't be achieved without implementing some tough methods. Oh Sorry, don't take the above two lines seriously. Because you can become a successful blogger with some very simple tips.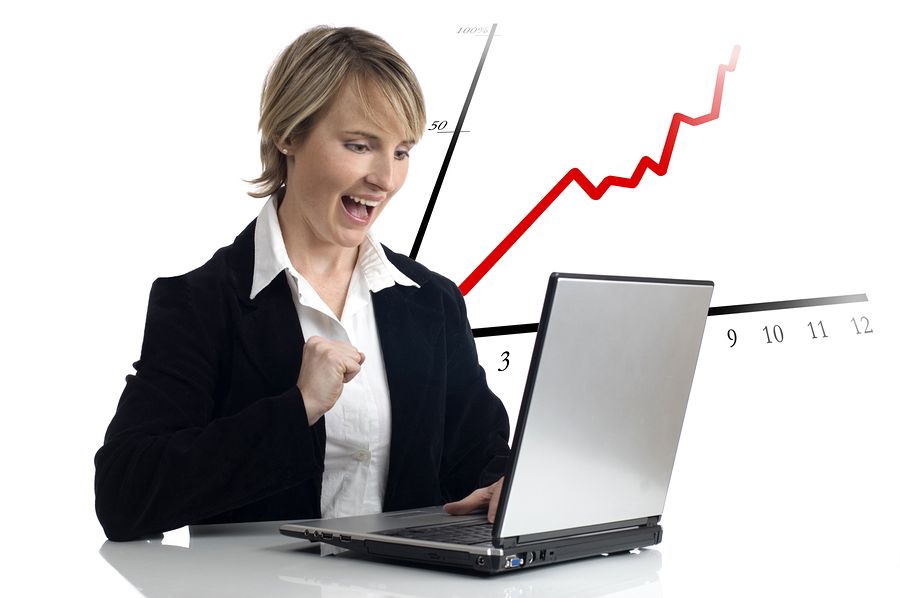 To become a successful blogger, all you need is a great amount of patience and a little percentage of hard work and zero percentage of laziness. Yes, you heard it (read it) right. You should avoid laziness and make it a habit to follow these easy 5 tips to become a successful blogger.
#1. Be yourself :
Always blog as if you are interacting with your readers. It's very important that your readers feel that they are talking with you when they read your blog post. Don't right automated articles. Don't write as if it's a news channel. There are thousands of News channel to do that work. Your blog is not any kind of website. It's your online presence. People blog to communicate, to come in contact with others. Your blog should reflect your personality. Always blog like you are having a conversation with your readers.
#2. Think out of the box :
Going the conventional way and writing articles is now outdated. You have a blog of a particular niche. Now there must be thousands of blogs with the same niche as yours. So the chances of having the same posts is much higher. All you need to do to avoid such situations is put some pressure on your brains. If you are much experienced with your niche then I bet the pressure on your brain will surely yield results.
Don't Miss : 5 Underground Secrets You Don't Know About Blogging
Always try to come up with some new and completely unconventional article. I remember a post that was way too awesome. When every blog was posting about getting benefits from Adsense, that particular post was about the disadvantages of using Adsense. (Sorry, I don't remember the URL). You should find some weak point of the currently trending topics and bang, you will instantly get some new readers.
#3. Go viral with your article :
If your blog is new and you just sit idle looking upto the stats to see how many people are coming to your blog, let me tell you will get frustrated to see zero results. How will people know if your blog has been updated ?? You need to tell them about it. The best way to let them know is sharing your blog post on various social networks. There are other methods also but I ain't writing a post about 'Article Promotion'.
Use your social presence to bring in traffic. But don't just stick to Facebook and Twitter. There are other platforms that give insane amount of traffic, completely overshadowing Facebook or Twitter. Use every social networking to drive more and more visitors.
#4. Socialize with your fellow bloggers :
Do you know other bloggers in your niche or any other niche ?? Is any of them in your social circles ?? If the answer is no, then you are probably missing out on a major bonus. Thinking of them as your competitors is good but spreading negative things that will harm his blog is a very bad thing.
The bloggers are very helpful in making up our blog. They will never say no to you. If it's in their hands, they will solve your problems willingly (It's a personal experience). You will even see that they are sharing you posts with their network. And their network is much bigger than yours, so you can expect some major rise i your statistics.
#5. Don't make false promises :
Making false promises in the online world or the real world will only gift you a negative reputation. If you are thinking of organizing a giveaway on your blog to increase the subscriber rate and thinking of just getting away after the event is over without gifting the winners anything, then you will get no positive response in the future.
Don't think that after some time your stats will get back to normal. No, because the social network is much bigger and who knows that your blog has already created a negative impact. Even promising to write an article and then forgetting about it is also the same thing.
I would prefer not to make any such promises rather than forgetting about it. I love my blog and I know you love yours too, so why should we take such a step that harms our blog ??
Don't Miss : 5 Premium WordPress Plugins That Are Worth Every Penny 
Your turn :
I hope that the above 5 points are not at all hard to implement. All you have to do is avoid laziness and make it your habit. I am sure you will see the positive outcomes. Do share any point that I missed in the above post. I hope that you all like my post.
If you found the article worthy, share it on Twitter by clicking here.
Happy Blogging 🙂