This is a Guest post By Emma Tomlinson.
Whether you have a blog or an e-commerce site, you need to optimise your webpages. And there is no wondering why you have to do this. The fact that you are targeting an audience means that you have to do everything you can to grab their attention. With the help of search engine optimisation (SEO) as well as other Web strategies, this will not be too difficult to accomplish.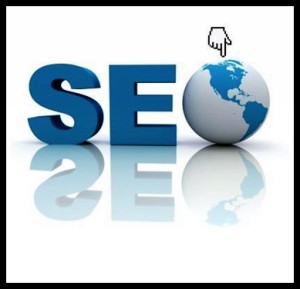 There is no doubt that SEO helps greatly in boosting your rank in SERPs, which in turn increases your visibility. Hence, most (if not all) webmasters exert every ounce of their effort and time (plus, a little budget) to apply the best optimisation techniques.
The Conflict between Too Much Appeal and Page Load Speed 
The only problem is that some of these professionals tend to forget an important aspect – page load time. In the hopes of making their content attractive, they integrated plenty of graphics and images thinking that this can help. However, it only slowed down the loading speed of their website.
The Effects of Slow Page Load Time
As a result, it affected several usability factors such as the following:
Bounce rate (the number of users leaving the site on the page they have entered)
Conversion rate (the number of users turned into customers)
Queries per user
Quality rating
Perceived credibility and aesthetic perception
Compatibility and friendliness to mobile devices
But, perhaps, the biggest impact of slow page speed is the bad impression it gives to the visitors.
The Solutions to a Sluggish Website 
Before anything else, find out just how slow your site is. You can do this by accessing a certain page (maybe one that has several images on it) and timing its loading time. Based on the length, you will know just how better your website is than the other portals.
5 seconds – It is 25% faster.
2.9 seconds – It is 50% faster.
1.7 seconds – It is 75% faster.
0.8 seconds – It is 94% faster.
Alternatively, you can perform a speed test using Google PageSpeed Insights.
Through it, you can analyse a webpage's content to determine which components are slowing down your site. Then, it offers you recommendations on how to enhance the loading speed.
Simple Ways to Boost Page Load Speed
Here are some of the common suggestions you get from Google and some webmasters.
1. Use CSS sprites
This method allows you to lessen the amount of server requests because you can compress plenty of pictures in one image. Though, as a note, you have to use certain applications to make the process of fitting several images less time consuming. This idea usually applies to sidebar, header, footer, background, and static advert icons or photos.
2. Lessen image sizes
You can do this by using a tool that helps compress large bytes without decreasing the pictures' quality.
3. Bring plug-ins and software applications up to date
Does your website has discontinued, out-of-date, and unsupported elements (e.g. themes, add-ons, plug-ins, etc.)? If it does, you have to know that these can affect the pages' loading speed. To fix the problem, all you need to do is update all of these.
4. Avoid using too much embeds
These are files incorporated to a webpage for two main purposes – extra appeal and better data comprehension. When it comes to the former, some of the common types include graphics and Flash images, while the latter usually encompasses tracking or analytic scripts.
Embeds are wonderful add-ons on to your site; however, placing too many can lead to a sluggish loading speed. Hence, you need to limit their use.
5. Cache webpages
Caching lets computer browsers save resources, which the Web servers have sent locally. Known as browser caching, it gives the users lesser time to look for the same information because their PC already has cached versions of the pages.
On the other hand, caching enhances your page load speed in a way that it makes your site more responsive whenever some visitors try to access it. Additionally, it helps you lessen and manage bandwidth requirements, which can be very cost-effective if you are settling an amount for the traffic you get.
6. Switch to a better hosting service
If you currently have a shared IP package, this can have a considerable impact to your website's loading time. You can remedy this by transferring to a dedicated IP service provider. Alternatively, you can seek a private virtual server for a more enhanced page load speed and better site security.
Through these ideas, you have a higher chance of increasing your ranking in search results. What is more, you can make the users want to stay longer on your pages.
As a conclusion, you have to know that these are just basic tips. If you want to learn more insights on this topic, you can always talk with experienced webmasters. You can also gain deeper knowledge by studying.
About the Author: Emma Tomlinson is the Head of Retail at Smart Traffic, a fast-growing private technology company in Britain offering SEO services to several companies around the globe.