This is a Guest Post By Ricky.
Last time around when we covered the topic 'vital SEO tips after penguin update', we didn't get into the root of the problem. The purpose was just to provide a brief summary of what should be done and what should not be. With Google's raid on private blog networks, web 2.0 sites, forum links and links via theme selling, it is evident that the shady link building technique is matter of the past. Now, it is not a good tactic to indulge yourself in such outdated methods that often leave footprints. In the SEO business, variation has always been a key in getting a higher rank. It will not help to keep your link building campaign out of Google's radar but will also help your campaign look more natural.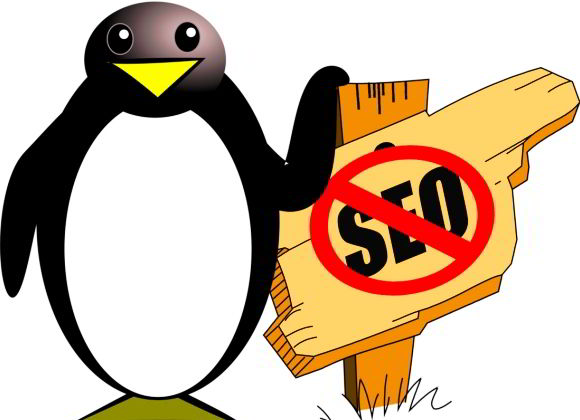 Let's take a quick glance at what we covered in our previous post.
1. Over-optimization: From day one Google has been against on-page over optimization. Your web page depicts your thoughts, do not puke there. Instead of writing a post for search engine, try to write a post for human that attracts more engagement.
2. Social influence: Social presence and influence will play a vital role in deciding your SERP. In fact, it is no longer a secret that social mention does play a significant role in ranking factor. Guys over at SEOMoz has put together a nice case study (this link).
3. SEO Links: SEO link building is a vast subject. Looking natural is key. Try to get a legitimate link from guest post, social bookmarking and voting, quality blog commenting and several other ways. Always try to get links from authoritative resources. In a post penguin world no link is better than having spammy links pointing to your site.
4. Thwart spammers: Negative SEO has always been a debatable topic. Instead of relying on Google to thwart spammers, it is a time to step up and file DMCA whenever possible.
Post Penguin SEO Tips [Part 2]
In this section, we will take a deeper look at 'over optimization'. I presume that most of our readers are using WordPress as their blogging platform. There are tons of SEO plugins available out there which helps in perfecting your on-page SEO.
Over-optimization mostly includes
High keyword density
Too many internal links from single page
No or little anchor text variation
Let's take a look at the each factor one by one
High keyword density
Though, there is no standard which defines what could be considered as high keyword density, a general consensus says that anything above 5% is considered as keyword stuffing. Writers should not knowingly or unknowingly stuff keyword that is above 5% density range. Sometimes, targeting two or more keywords per post could also lead to high keyword density.
Of course, there are plugins and tools out there which can measure the keyword density. Writers should be pen down his idea in a natural way without worrying about SEO at first. Try to maintain continuous flow of ideas and let your post reflect it in a natural way. In most of the cases, people try to stress too much on keyword which ruins the flow of the whole post. This is the reason why one should keep an eye on the number of keywords repeated per paragraph.
As mentioned earlier, there are certain tools available which will let you measure keyword density. Paid WordPress plugins like SEOPressor has been doing the same since its initial launch. Alternatively, you can use http://www.live-keyword-analysis.com/, an online tool which will let you find the keyword density in your post. All you've to do is paste your whole article in the box and enter the keywords for which you're optimizing your post. Based on number of occurrences, it will give you a keyword density score.
Even, ever popular Yoast WordPress SEO plugin has similar functionality integrated into the plugin. WordPress SEO plugin by Yoast is a free SEO plugin which gives a useful insight on various on-page factors like,
Keyword density
Keyword research
Permalinks optimization
Meta description
Title tag optimization
Flesch reading score
This is the reason why bloggers prefer Yoast WordPress SEO plugin over other SEO plugins available at the WordPress plugin repository. We've provided a detailed guide to on how to setup Yoast WordPress SEO plugin. We, in fact, highly recommend our users to use the WordPress SEO plugin.
In next part, we will take a detailed look at 'internal links' and how to avoid overusing them. Stay tuned with us for more updates.