Here's Why No One Follows You on Twitter
I joined twitter over 2 years ago. While I've never regretted the choice, but I was a skeptic at first.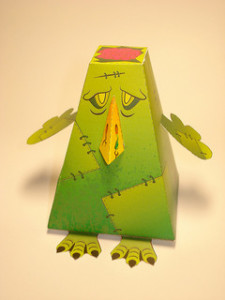 I was not aware of the real power, real conversations on twitter, and how twitter is going to impact my life and business. I was considering twitter as another social site where people are just babbling about their products and services which I don't want to here to hear (even you).
But the real truth, real power of twitter I realized in past few months. I really grasped the impact of twitter when we use it properly.
So, I spend some time on researching, observing "Big Tweeples" like @marismith, @problogger and @copyblogger and started to mimic what they are doing, how they are doing it to know their success secrets.
For a few months, I had only 50 followers dropping and increasing, but never cross the boundary of 50, and thought that twitter is all about me more than others. But in past few months, I changed my thinking and started focusing on others, and because of that I got tremendous improve in my twitter visibility.
I started to get my tweets retweeted, mentions, connections, leads, engagement. And at this point I learned something,
"If you care about others and provide value to them then they will care about you and add value in your life."
So change your thinking and stop raving about yourself, your products and services. Try to share what people want, demand for not what you want to share (simple rule).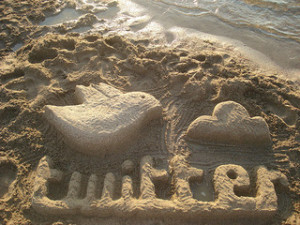 Image Source : Flickr.
Twitter Tips
If you are a twitter user and searching for some tips to increase your twitter visibility, here are few tips.
Be consistent. If you are tweeting daily 10 or 20 tweets then keep that number same every day. No holidays, no gap, you can't rest for a day, you have to keep the tap on always.
Don't Miss : Twitter Marketing Alert – A Must Read For Bloggers
Don't tweet like a robot after all you are a human. So, tweet like human. Try to tweet few times a day and see when people are responding to your tweets, interacting with your tweets, because that's the perfect time to tweet your stuff out.
Share valuable information without asking people for something in return. If your heart says that this content worth sharing then share it out, don't think about what benefit you'll get. When you feel like sharing it then share it, after all sharing is caring.
Promote other people tweets by retweeting. Retweet other people tweets and they might return you a favor.
Share Link, Images, Videos:
Share images, links, videos that you think relevant to your domains. By the way, we are talking about sharing. So don't forget to share this post.
Don't use all 140 characters; leave some space for others to do some modifications.
Use hashtags to be a part of ongoing conversations or create one hashtag for yourself and use it for your own good.
Don't just limit yourself to yourself. Go out and engage with other people by replying to them, by asking something, by answering queries, because this is how you going to make some new friends on twitter.
Don't Miss : The Upsides and Downsides of the Twitter Habit
Follow major players, interesting people, people who provide values to their followers in your niche.
Don't think that you will get thousands of followers in just few weeks (Unless your name is Lady Gaga. ) it takes time to have a good amount of followers on twitter so have some patience and keep doing what you are doing on twitter.
Be a part of twitter conspiracies to get spotlight on you.
Add links of your twitter profiles if you ever writing a post about twitter or writing a line about twitter in your any post.
Twitter is all about conversations. So make sure you take part into every conversation that relates to you.
My Final Words
I've made lots mistakes on twitter.
I've tweeted many dumb things, I've followed many dumb people thinking that they will follow me back but I was wrong.
All these lessons come from those dumb mistakes, dumb tweets, and dumb people. Now, I'm going to be more careful what I'm saying and whom I'm following on twitter to get more visibility.
Let's see how it goes…
You are on twitter? What tips you have to get more visibility.
PS: Comment your twitter handle if you provide value to your followers. I'll follow you for sure on twitter..