How SEO Benefits Small Businesses
Search engine optimization(SEO) is a method that helps your website get the top slots in the search results of popular search engines.  This makes your website more visible to customers when they look for services or products online. This is done by using specific keywords related to your business and to your products. Today I will be discussing how SEO benefits Small Businesses, they are :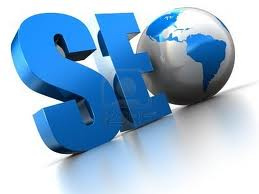 Increases traffic to your website:
SEO increases your ranking on search engine result pages. If you make it to the top results, then more customers will find your website. This increases the chance of directing traffic to your website as customers do not search beyond the first two or three pages of search engine results. SEO helps by improving your place on search engine results pages, getting you closer to the top. This will eventually increase traffic to your site, which will, in turn, increase your sales.
Can focus on customer targets in your geographical location:
SEO find customers who can conduct business with you. If you work at a given location, then it is more suitable to find customers located in and around that area than living far away. SEO places you at higher positions for search results that are specific to your location and looking for services provided by your business. A website that caters to local search is prompted first by search engines and yields very good results as compared to others.
Don't Miss: Email Marketing in 2012 – Use of Better Technology and Strategies
Faster ROI:
When SEO is used, the ROI is higher compared to that achieved by other conventional methods. SEO is a more superior process and hence generates a higher ROI. Search engines list relevant results when customers look for certain information or data. The customers follow up on the data and help in the sales process further. The measures of ROI are your rankings in search engines, revenue gained and traffic to a website.
Round the clock visibility:
SEO gives you 24×7 visibility by displaying results for searches. When products related to your website are searched for, irrespective of the place or time, your website will make it to the results. Transactions can be done at any hour of the day as per the will of the customer, increasing his interest in your business. Even though your office or workplace may be closed, you will still be available to customers through your website.
Competition with large-scale businesses:
What separated small businesses from large-scale ones is lack of funds and capital. This makes competition between the two difficult. Small businesses will not be able to fund large advertisement strategies, unlike large ones. In these cases, they can capture a large audience in a given area using SEO, bringing themselves on a level with the large-scale businesses in the area. Thus, small scale businesses can compete with large scale ones.
Inexpensive promotion of website :
SEO requires a very small investment and is based on results. The profit generated by it is very large compared to the small investment made. The costs incurred in assessing other factors such as traffic direction and trends followed by customers is also very little. At the same time, SEO promotes your website among potential customers better than most other conventional methods.
A business generally has numerous keywords to select from when setting up a campaign. These businesses can choose and select keywords that fall within their budget, making sure that the investment they make in SEO will positively affect their revenue generation. Other advertisement media such as TV, radio, newspapers, etc can be very expensive. SEO is a cost-effective and sure-shot way of increasing your sales through advertisements in search engines.
Image Credit: by GianinaSEO.