Let's admit, it doesn't take much effort to pull in a crowd when you are writing interesting topics like make money online, blogging tips, online business, social media marketing and entertainment. The topic itself will almost automatically draw readers to your website. So there's little wonder why there are so many websites dedicated to these topics.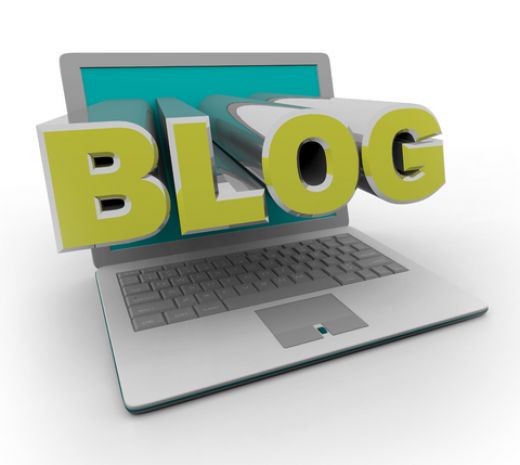 But what if you have a website or are passionate about those err… more boring stuff? At least topics considered boring from the general public point of view. Topics like accounting, economics, law & legal matters and medical related. Those that the general public would not, under normal circumstances, give it much thought until they needed information on it.
Does this really mean that these boring topics are of little importance? Of course not. In fact, boring topics are sometimes more important than those more entertaining topics.
Why Write Boring Topics?
Why do some people write about boring topics? Well, there are many reasons and here are just some of them:
(1) to share their experiences and knowledge with others.
(2) as a technical guide to using certain products.
(3) to establish authority on a subject.
(4) highlight common mistakes or myths about the chosen topic.
However, the most common challenge of such writers is how to make a boring subject exciting. I do not deny that it will take a little more effort to turn a boring topic into a more engaging post. But that doesn't mean that it's impossible. Here are some suggestions on how to spice up your boring posts.
Choose A Topic Carefully
Even boring topics have interesting ideas to share. Do some searches on the search engines. You can make use of Google's AdWords Keyword Tool to find what internet users are looking for. You can also use Digg and StumbleUpon, or write about real stories. You might just be surprised to find out what internet users consider interesting…
Understand Your Readers
Like a public speaker and a team building facilitator, you need to understand your readers. Who are those who seek these information? Are they professionals who are familiar with the topic or are they laymen who wish to learn more about the topic in hand?
Being able to understand your readers' background will inevitably determine the way you draft your post and your style of writing. It will affect also your usage of jargons as well as the intonation of your posts in order to effectively convey your message or ideas.
Have A Conversation
Write as if you were speaking to your readers and not as if you were writing a thesis! Your conversational tone will help your readers feel that they are participating in an active conversation with you instead of boring monotonous reading.
Another rule is to make it as easy as possible for your readers to read. Avoid complicated and long sentences. If you need to put forward a lot of information, break it down to smaller bite-size portions. You can achieve this by inserting simple word processing tools eg bullets and numberings.
And keep your sentences and paragraphs short.
And precise.
Long sentences can lose your readers.
Lengthy paragraphs are boring.
Keep it simple and short.
Engage Your Readers
How? By being enthusiastic. Show that you are truly passionate about the topic. When you do so, you are giving the impression that you are approachable. Remember your favorite elementary school teacher? What was (s)he like? Nothing is worse than a bored writer or one who writes because he has to.
Preempt your readers' questions and answer them in the same article. You are then demonstrating that you care about them and that the post is not just about you.
Inject Humor Please
What is more engaging than to include humor into your posts?  It transforms a serious topic into an enlightening one. And your readers tend to remember the information (and your website) better. You can always take home some tips from public speeches by some prominent speakers eg Steve Job and Conan O'Brien's commencement speeches. The best part is that it would be more fun for you to write too.
However, please be sensitive when cracking a joke. There are a few taboo subjects that you would be better off not touch. Your friends or community may approve of them but bear in mind that your posts would be read by people all over the world. Do use your judgment wisely.
Add Visuals
In order to make your topic less boring, insert visuals, be it images, charts or infographics. Keep in mind that it's always good to have visuals to help readers understand a complicated topic (and also not-so-complicated ones too) than just texts.
There are lots of visual-creating applications today that help creating visuals much simpler than years ago, so make use of them. Like they say, a picture speaks a thousand words.
If your passion is into those so-categorized boring stuff, don't fret about your website's traffic. Just know that your topic is of great importance to many who seek such information. Probably more so than those interesting topics. Remember to be yourself and do your researches well. When your readers are able to benefit from your posts, they will automatically bookmark and refer your website. Persevere and you will eventually gain the comments, likes and tweets your posts deserved.
Image Credit : Supraaffiliate
---
Author Bio : Jasmine is a full time blogger who is passionate in WordPress, web design and web hosting. You can reach her on 100Webhosting.com where she shares tips and tricks on web hosting, domain name, SEO, social media and E-commerce. If you need a good web hosting plan, she highly recommends HostGator. Check out her website.