How to know if Google is indexing my articles? I think this is one of the most common questions I see in most of the bloggers group I've been into such as Facebook, forums, and even in small discussions with other bloggers. First, I wanted to share with you all that Google seems to have been very busy these last few days and I am not only talking about their Google Search department but also with their Google Adsense. But I am not going to discuss anything about Google Adsense here and let's focus more about the question above.  It's not a silly question and with Google Panda and Penguin around I bet even the old bloggers out there are becoming more and more paranoid with each articles they post on their websites.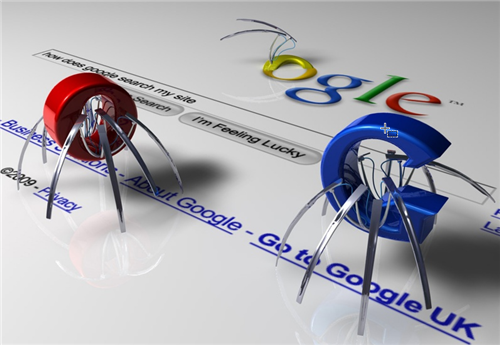 Before you go out asking people questions like "is Google crawling my website and is it indexing my articles?", you need to do some initial checking by yourself.  Also before you search on SEO and driving traffic into your website, you still need to know the basics of putting up a blog site.  And here is a list of possible checklist that you should consider first.  Note that these are all applicable for WordPress users but the same rule applies if you are using another platform.  And these are all just basic checklist that you can use. If you have more suggestions, it will be very much appreciated.
Yes even without a sitemap, search engine bots like Googlebots and other web spiders can still crawl your website and cache it but it will take a little while before you'd see your pages coming out from SERP (Search Engine Results Page).  A sitemap can be a document or XML that acts as a Table of Contents of your website. It consists all the available posts, pages, tags, categories, images, and videos you have on your entire blog site.  Having a sitemap on your root or public_html directory makes it easier for search engine bots to crawl and know the pages from your website. There are many free WordPress plugins that does the job. Personally, I've tried Google XML Sitemaps and Yoast WordPress SEO.  But the latter is a whole package and sitemap is only a part of it while the aforementioned focuses only on creating a sitemap for your website. There's also a separate sitemap creator for videos, mobile, and images from Amit Agarwal that you can use.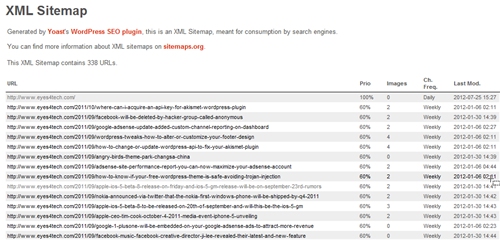 Then you need to register or submit these created sitemap to search engines like Google or Bing (they use the same webmaster tools as with Yahoo!).
Robots.txt
This is yet another basic file that you need to ensure you have on your public_html or root directory.  It is a small configuration file that tells search engine bots which to crawl and which not to.  You also need to define your sitemap files within the robots.txt.  Whenever a search engine bot or spider visits your website, the first thing it checks aside from your .htaccess file is the robots.txt. The bot checks which can be crawled within your entire website and which are prohibited. With the sitemap defined within your robots.txt, you are helping and guiding the spider bots which to crawl.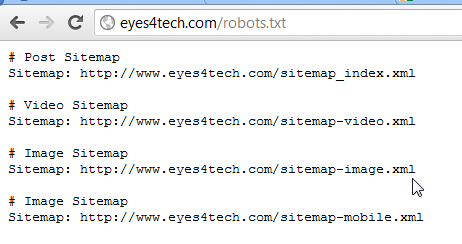 Sitemap Submission
As I've mentioned above (under Sitemap), once you already have a sitemap in place you need to submit them to various search engines' webmasters tools – i.e. Google and Bing.  These two search engines offers an online tool for webmasters and blog owners. You can submit your sitemaps and monitor it from there if it is being indexed or not. Along with this feature, you can also use some of the other tools within like the internal links, external links, crawling stats, your website's health condition, and many more.
How can I check now if Google is indexing my articles?
Recently, Google Webmaster Central Blog announced the latest and newest addition to Google Webmasters Tools – Index Status (Dashboard -> Health -> Index Status). This is now the part wherein you'll see and monitor if Google is indeed crawling and indexing your website.  If you are updating your website regularly and resubmitting your sitemap on every post then you should see from your monitor an inclining line graph.  I suggest you use the Advanced tab to get a more clearer picture.  This is one way of checking it.

But the quickest way to check is by going to Google search engine website and check if your latest post if it is already indexed.  I have here an example recent post (posted just a few hours while I am writing this article).
site:www.eyes4tech.com "Top 5 Best Features of Apple iOS 6"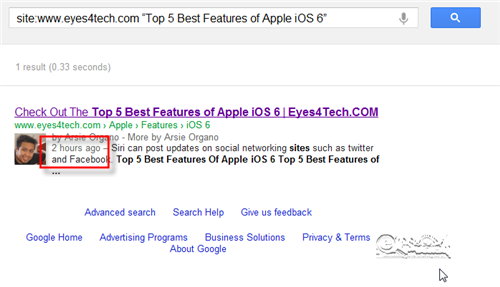 Or just type in the search field the title of your post enclosed in quotes, like:
"Top 5 Best Features of Apple iOS 6"
Both should show your post but the first one is a little more specific.
You can also submit your new post to Google Webmasters Tools' Crawl URL. But there's no guarantee that Google can and will index your page right away.  But there's no harm doing it, so I won't stop you.
Again, these are just the basic and I am excluding all other factors like if you made your entire website bearing a noindex attribute or if you have been affected by Google Panda or Penguin, or even worse if you have been sandbox.  It'll be a different story.
Basically, that's it. Check your own website now and have fun blogging!