SEO! SEO! SEO! Everyone is running for SEO. SEO a term that a blogger can never forget, a term that scares a blogger in nightmares. Search Engine Optimization which in short we say SEO plays an important role in the success of every blogger. Not only in success of a blogger even for those who are creating websites for selling of products. Search Engine Optimization is a word that has big meaning. I mean to say that SEO is a tree which has different branches and definitely have roots. In this post I'm not going to talk about the branches. I'm going to talk about roots. And one of the root that power ups this tree is Page Rank which in short we say PR. This post is for beginner bloggers as these tips are well known for experienced bloggers. Those who know about the PR strategies are doing PR stunts. One of the worst PR stunt is sponsoring the posts to get dofollow backlink and let me tell you that in terms of Google it's illegal and Google may penalize for it.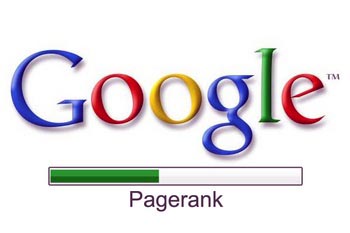 Increment in PR improves the reputation of your blog. Because getting good PR is not an easy task and Google never gives good page rank easily. Getting good page rank from Google means that you are linked to some top blogs who have already got a good reputation in Google. Increment in page rank not only improves your reputation among Google and fellow bloggers even it improves your Search result performance. Sometimes good PR blogs rank good in Google search result because good PR shows the reliability of web page. So what to do if doing PR stunts like buying backlinks is illegal? I'll tell you how to improve your page rank of your blog legally. The ways even which the Google loves.
Before continuing take a look at – How To Know If Google Is Indexing My Articles Or Posts.
Do Guest Blogging on Good PR blogs –
Guest blogging is known as the best way to get dofollow backlink for the improvement in PR. Doing guest blogging on some good PR blogs like PR4 or PR5 improves the reliability of your webpage and your page rank too. No question arise how getting dofollow backlink from top PR blogs improves our page rank? As you publish your post on the blog you get almost all the Google link juice of that blog. And one more point, Write the engaging posts to get more comments.
Must Read : Guest Blogging – The Do's and Don'ts to Follow to Get it Accepted
Try not to publish sponsored posts –
Sponsored guest post is one of the stuff that Google hates. Try to avoid the publishing sponsored posts. Those guys who are paying you to get backlink through a post sometimes include a link which is not reliable and insecure. Linking to these insecure links shows Google that your blog is linking to some worst stuff and your blog is not reliable.
Reduce the intensity of External links –
Try to reduce the intensity of external links and make sure in the mean time you also increase the intensity of internal links. Now question arise what are external and internal links? External links are those which are hosted on your website but point outwards to some other blogs or websites. Internal links are those which are hosted on your blog and point towards your blog. External links passes away all your link juice but internal links rotate it towards your website.
Try to avoid hosting guest posts until you have good page rank –
As i have said in above point that having high intensity of external links decreases the chances of getting good page rank. If you are hosting guest posts on your blog. Definitely you are giving dofollow backlinks to those guest writers. As I have mentioned above, this dofollow backlink passes your Google link juice to that site you are linking too. So try to avoid hosting guest posts until you have a good page rank.
Write Original Content –
Write always original and unique content on blog. Do not copy the content from other websites. Even if you are copying the content from your own site's webpage and reproducing it, it will harm you. Don't do that. Google only give the credit to that site which originally produce the content and harm those sites that are doing plagiarism acts. In this case if you copy the content from your own site than Google will give credit to your originally created content but harm your reproduced webpage so you will get nothing after that.
Must Read : How to Write Engaging Blog Posts on Boring Topics
Don't build links badly –
Many of bloggers think that it is important to have number of backlinks to improve page rank so they start doing link exchanges, commenting irregularly on blogs. Google never cares about the quantity of your backlinks. Google always cares about the quality of your backlinks. If you are having 1000's of backlinks from low quality sources than make sure you are not going to get good page rank. In fact if your blog is linking to some low grade sources than your page rank may downgrade.
So these were some common and important tips of SEO for beginners. Have I missed any point? Let me know in comments.
Author : Hey Guys My name is Rudraksh Pathak. I'm a Social media and Tech blogger at Tekdig. Currently I'm pursuing B.tech in Computer Science. I'm a passionate blogger and loves to write about technology.