Plague Of Plagiarism and Tools To Defeat it
There are times, when you spend countless hours contemplating about your upcoming writing project, you research material, do experimenting, arrange questionnaires and go through great deal of distributing them to target audience, so that your findings are accurate and reflect the real situation and eventually when compiled, help the readers to come to conclusions and establish deeper understanding of the topic.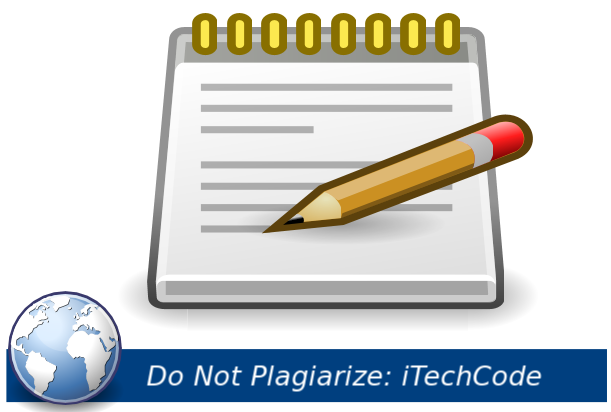 People who have written thesis or research papers know how much of efforts it requires to come up with a sound paper. However, at times some content stealers blatantly copy the material without citing the original source and try to take the credit of their work, that is when things turn into a nightmare and if authors don't act promptly and rightly, they are at risk of losing ownership of their content, this also encourages offender to steal content of other authors. In following paragraphs, we shall discuss types of plagiarisms, procedure on how to identify and then solutions to rectify the problem.
The way technology has been advancing, it has become much easier for people to copy and reshuffle content and publish as their own. This issue is much wider and deeper when it comes down to publishing content online on blogs and websites. Below are some types of plagiarism issues original authors are struggling with.
Plagiarism Issues
Copying images, without giving proper accreditation.
Stealing ideas and presenting them as their own.
Copying chunks of content and paraphrasing them.
Picking content from some online or offline publication and writing them as their own without linking back to original source.
At times, original writers paraphrase their own material over and over. E.g writing a review on a specific mobile phone and publishing it on one site and then changing part of content and posting the same gadget review on some other tech site.
This is age of online videos, there have been many cases where companies blatantly copy the advertisement videos of brands and put them up on their channels and claiming them as their own.
Before we steer towards ways to control plagiarism, i would like to quote couple of incidents where corporate sectors have been caught copying designs, features and ideas of competing companies and how their acts costed them fines in millions of dollars!
Mobile Phones Industry: a Corporate Example
In recent rise of smartphones wars, the technology giants such as Apple, Samsung, Htc, Nokia, Blackberry, Sony Ericsson have been often seen showing their hissy fists to each other for copying the hardware designs and features of each other, not only that, but the fierce competition and urge to be number one in mobile phones industry, these tech companies do not spare each other, even when it comes down to stealing ideas of their mobile operating systems. There are numerous cases where Apple's IOS, Google's Android and Microsoft's Windows Phone have been in courts accusing each other of infringing each other's patented technologies.
Don't Miss : Best Apple iPad Accesories
This is one market segment, where severe punishments and heavy fines are handed over to wrong-doer, in recent days, Samsung won a battle over Apple, where apple accused Samsung for copying their advertisement. Court gave decision in favour of Samsung and ordered Apple to publicise on their website that Samsung did not copy their ad. There have been many other pending cases in courts where, Apple has accused Samsung and other vendors for copying iPhone 4 and iPhone 4s designs.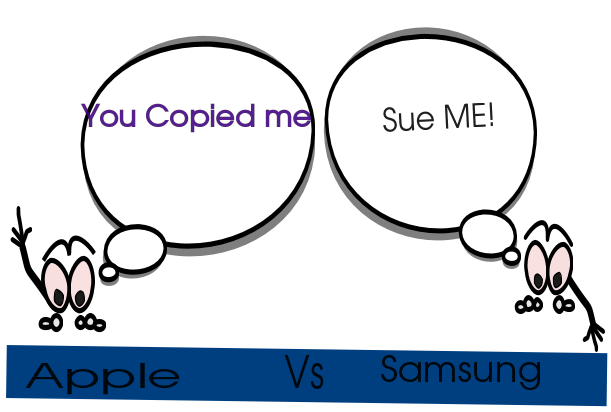 That is one repercussion of plagiarizing ideas or content, however, most of individual writers don't have budgets on the likes of these technology companies, but not to worry, there are still tools to identify and rectify the plagiarised content issues.
1: Using Google
This is the easiest and quickest way to identify plagiarised content. The process is extremely simple and can be performed even when you are on the go and don't have your computer handy and are relying on either tablet pc or your cell phone. All you need to do is copy text of your content and go to Google and type the sentence in inverted commas. Google will then scan online documents in their database, which include .doc .pdf and other formats. If there is any site, which is copying your content it will instantly pop-up.
2: Setting Up Google Alerts
This is one of the sleekest and free strategy, which can help you quickly catch the content thieves. In order to use Google Alerts effectively, you should first create batches of sentences or key phrases and then set up them as alerts at Google. What this will do is, whenever someone copies your content and publishes online, Google will eventually index that content and if it detects the phrases you have mentioned in your filters, Google will email you to notify of such atrocities!
3: Using Turnitin
Turnitin is globally recognised tool or service, which has a sole purpose to detect stolen content in literary circles, such as schools and universities. This tool has helped institutes to heavily and strictly punish offenders. Even though this is a paid service, yet it is worth a try.
Viper is an application developer firm, which has developed a free app to detect plagiarism. Users have to create an online account on their website and download this tool on their desktop devices. This lightweight application, which is less than 1 mb in size, will take hardly 10 to 20 minutes to download and setup, depending upon your internet connection.
Once installed, you can scan your documents, their system will scan documents throughout the internet and also check if similar content is in their database. The results can be viewed through PDAS and any other handheld devices such as tablets and cell phones.
5: CopyScape
Copyscape is an outstanding service, helping webmasters and content publishers globally to tackle content theft. It comes in both free and paid versions, the free one is good for authors who just want to check couple of their pages for plagiarism, this tool scans entire documents and using Google and Yahoo APIs, it quickly finds if someone has copied the content. This is one of most used and powerful tool out there, the premium version allows tens of thousands of documents to be scanned.
6: Search Engines To Detect Copied Images
Search Engines, like Yahoo, Bing and Google have become extremely smart at image searches. If your business model revolves around images, then protecting the image theft should be part of your daily activities. Google and other engines have now introduced smart filters, which can scan their database of images and try to match up your image with images in their db, which are of similar resolution, pixel size, image size, name and nature.
7: iThenticate By Plagiarism.org
This is one of the most used tool out there, although paid, but extremely useful and very popular in academics segments. The service works in pretty much similar fashion as Scan my essay, but since it is much more used in academic circles, it is probably a better choice over any other tool in same budget. iThenticate, scans documents and try to match the content with their database and millions of pages on internet.
8: Digital Fingerprint WordPress Plugin
WordPress is a powerful software and a popular choice amongst bloggers and web developers. Since the WordPress is free, it gives the liberty to users to instantly download and install a WordPress website, throw a free theme and start publishing posts. That is when, basic human instinct comes in action and either intentional or unintentional stealing of content from other bloggers happens.
Digital Fingerprint is a nice WP plugin, which when installed, leaves a digital searchable watermark in the content, which can later be used to catch content thieves. This plugin, which is developed by maxpower, can work really well with Google alerts.
9: Plagaware
This is definitely one of the best tool out there to protect your digital presence on the web. Plagaware is an award-winning tool, which ranked number 1 when compared to all old conventional and new tools and services. The service which offers up to 50 free scans, it has a better algorithm to electronically detect cheaters.
10: PlagTracker
The company boasts as a best online free service out there. It is as easy as step 1, 2 and 3. You need to upload your document on their servers. They have more than 20 million academic documents in their DB against which they will compare your content and check out for theft. Plagtracker also runs its sophisticated comparison engine and scans internet for possible dupes.
Conclusion
Last but not least, even though you do not deserve to suffer all this hassle, yet it has become the necessity to protect your digital presence, whether its online content, a unique feature, outstanding idea, whatever it is, you have to protect it from digital thieves. Lastly if nothing of above works, you can always consider going to court and protect your digital identity like the corporate mobile and other industries do.
Ahmed is a passionate tech writer, who loves to ponder around the web in search of latest gadgets and news related to technology industry. He holds a a degree in computer sciences and operates a mobile phones portal at Mobilephones.pk, which lists reviews on smartphones, such as Nokia, iPhone 4, Htc, Samsung and other popular mobile vendors.