Hey Friends,
I am getting many emails from my fellow bloggers and friends asking for some good tips to improve the Google Page rank so I thought of compiling those tips in an article and share it on my blog. Google adopts this PR technology to determine the rank of websites.
Before I start with the tips on How to get good PR/Page Rank I would first like to explain what Google PR actually means.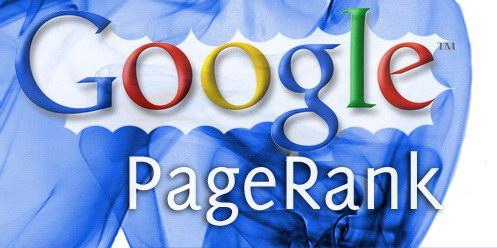 What is Google Page Rank
Google when gives a Page Rank to a website or a webpage, it actually shows how reputable that webpage or website is. Google has its own terminology and algorithm web metric to judge the reputation of a website.
The page rank provided is based on several different parameters which include outgoing links, incoming links, and visibility of links, content quality and many other factors.
Let me make it more explicable –
If your webpage have 100 back links but those are not leading from high PR site, Google will rate you lower than the webpage having 20 links leading from high PR site.
I hope you understood what I want to say!
All you want to say is that Quality Matters, Not Quantity.
Google Page Rank Equation
Google uses a special equation to calculate the Page Rank-
PR(A) = (1-d) + d(PR(t1)/C(t1) + … + PR(tn)/C(tn))
tn and t1 here means pages linked to the page
C means number of outbound links in that particular page
D stands for damping factor.
Now I must proceed with my techniques to improve the Google Page Rank
Tips to get high Page Rank
Write Quality Content- This is the first tip that I would like to include in my list as I feel that we blog for our readers and not just for Google. However Google also values quality content. When your blog post is well written and include the exact information, readers would automatically connect to it will link their own blogs to your blog.
1. Get Incoming Links from High Quality Same Niche Sites – Now when you have high quality content in your blog, half of work is done. You next need to get the incoming links from the high rate same niche websites.
Now the next question popping in your mind would be 'How to get the quality incoming links'
So the answer to this question is through 'Guest posting' and 'Blog Commenting'.
Guest Posting – Guest posting is one of the best ways to get the high quality backlinks for your webpage. Many leading blogs, in fact most of them are now accepting the good quality guest posts and allowing 1-2 do follow links towards your blog.
I at iTechcode also accept the guest posts and provide 2 do-follow links in the author bio. I guess the backlink from my blog will help you in some way.
Blog Commenting – Blog commenting is another best way to get high quality backlinks for your blog. Make sure that your comment is sensible and properly relevant to the post you are commenting on. Remember that you must comment on the blog providing the do-follow links for your blog.
2. Maintain Outbound Links
Just creating the inbound and outbound links is not enough, you have to maintain them. Outbound links are equally important and play a very eminent role to improve the Page Rank. More are outbound links in your website more will be the authority of your website on that particular topic.
3. Submit Articles in Good Article directories
I often do this. I keep on submitting some posts in good article directories and trust me it works. The article directories give a do-follow links for your blogs in return. This helps in increasing your Page Rank and traffic too.
4. Regular Site update
Google hates inactive blogs and so if you want a good Page Rank for your website; keep updating your blog regularly. Google keep on crawling the websites and if it notices no updates, it leaves a negative impact of your blog.
5. Social Sharing Brings Good Exposure
Social sharing is an inseparable part of blogging. Social media is the best mode to publicize your blogs worldwide. It not just brings you huge traffic but also make your website popular and recognized. Highly popular websites get a good Page Rank from Google.
6. Internal linking of your WebPages
If you have noticed my blogs carefully, my every post is interlinked with my other blog posts. I always try to give the things ready hand for my readers. Interlinking of posts give me more page views and also give my readers easy navigation. It increases the blogs reputation in Google terminology which further helps you to get a higher Page Rank.
7. Loading Speed Of Your Website
The world is busy and so no one has time to wait for your site to load, not even Google. If your website is not loading with speed the reader will move on to other site which may increase the bounce rate and decrease your Page Rank. Try using a SEO optimized fast loading theme for your website. Deactivate and delete the unwanted plugins from your website. Showing excerpts instead of full posts on homepage also helps the site to load fast.
8. Submit your site on RSS Directory
RSS means Really Simple Syndication and thus submitting the website on RSS Directory helps greatly in improving Google Page Rank. Here is a list of some good RSS Directories.
Allforblog
Birminghambloggers
Blog.com
Myblog2u
Myblogdirectory
Spicypage
9. Theme Matters
Theme, layout and design of your website matters greatly; and thus I advice to maintain a single theme and design for your website. I know that we have to bring some changes with time, but that's OK. Settle with one theme and trust me this works in bringing your PR up.
This was my random list of tips to increase Google Page Rank, hope you all agree with me. I would love to know if you guys are using some other tips to get a higher page rank.
Feel free to share your own tips on our comment section.
In the end I would like to mention that following the above mentioned techniques my blog, iTechcode has achieved great reputation.
Right now i am out of my home town, publishing my brand new article from cyber cafe. Please help me to promote the article if you really enjoyed it.