Subscribe to my Free Newsletter.
Blogging is not only a great mode to share our knowledge, views, opinions and our writings on the internet but also an excellent way to generate some income online. Unlike most of the people thinks, Blogging is not really easy and it requires a lots of efforts, hard work, focus and patience to be become a successful blogger so as to be able to stand out over the crowded blogosphere. Most of the bloggers starts blogging very actively, but later starts getting bored doing the same thing over and over again everybody, and if you are one of those people who have been blogging for a while but has now started getting bored of it, then what do you think you should really do ? Yes, sometimes I also do feel bored while blogging but in such cases, I follow a few strategies which makes me active again and lets me blog the way I used to do before.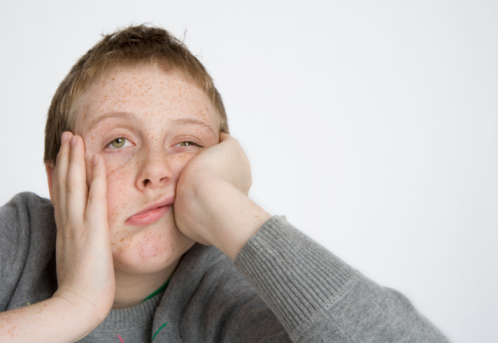 Don't Miss : 5 Major Blogging Mistakes Not To Be Done By Newbies
So, I'm now sharing with you my strategies or you can call them as some helpful tips for yourself to become active as a blogger and avoid getting bored with blogging :
Follow Your Passion
Think of yourself, what do you like the most ? What would like to like write on ? Let me initially ask you a simple question, what's your passion really is ? Suppose, if it is gadgets and you always do love to spend your time playing with the latest gadgets, then I'll always recommend you to write about gadgets on your blog. Yeah, that's all you need to do. Find out your passion, and just put articles on what you really like on your lovingly blog. Writing articles on your own passion will never bore you up, believe me, it really works.
Don't Miss : Making The Right Decisions When It Comes To Blogging?
You are Tired – You Surely Need a Break!
Everyone needs regular breaks, don't you think so ? Yes, every type of professional or worker needs rests very frequently so that they can concentrate on their works better and keep the focus lying on the bed. So, if you are blogger and you prefer working on your blog the whole day, then I'm damn sure it will starting turning you bored very soon. Let me tell you a story, when I started blogging, I was initially quite addicted to it, and used to blog the whole day if it was a holiday, but it soon started getting me bored and from that time, I started making a blogging schedule and work on my blogs during some particular periods in a day. It soon started giving me some positive outcomes, as I started taking regular breaks during my blogging period and that's why, I could do blogging effectively than ever before right after coming up from a break. Therefore, you need to do the same thing being a blogger. Take regular breaks, and maintain a blogging schedule which states that when should you exactly do blogging in a particular day. It will certainly increase your productivity, and will never let you get bored being a blogger.
Don't Miss : How to Write Engaging Blog Posts on Boring Topics
Yeah, It's Time to Make Some Cash!
So, if you are blogging only to fulfill your passion or using your blog as an online diary, believe me, you won't get anything out of it and shall starting getting bored of it pretty soon. Sometimes, we must also take blogging as our profession too, even if you don't want to call it as your primary profession. Money is the first thing which really cares in our normal life, and without any doubt, everyone runs after it. So, it's time to monetize your blog if you have not done it yet, and make some real cash out of your blog right after you have started getting some traffic. So, just keep pushing articles onto your blog, grab some real traffic, and make some real cash out of it using different monetizing methods. As soon as you will start getting money out of it, you will never get bored with blogging.
Don't Miss : 7 Steps To Make $500+ Monthly From Content Marketing
I'm done now, I've listed above all the possible strategies which I actually follow whenever I feel bored with blogging. So, you can do the same and avoid getting bored with blogging by following the tips I've mentioned above. Share your views!