A small business thrives on leads generated through blogging. The e-mail addresses for target blog readers can be done the difficult way, by extracting them from online query forms and by filtering through the comments on blog posts. The easier option is to provide an Opt-in button at a prominent location on the blog, and offer the reader a useful PDF or exciting video with relevant content in exchange for their name and e-mail address.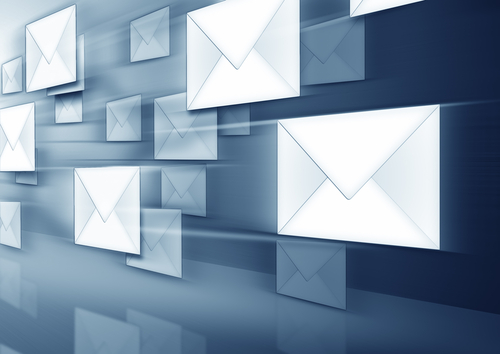 Goals of a Business Blog:
The business ideally aims to respond to all their readers, confirming receipt of their message and sending them instant notifications of all blog posts created in the future, as well as business promotion messages and newsletters. This process needs to be efficient and should reduce the manual efforts spent, thereby giving the company owner or employees more time to attend to the core business.
Don't Miss : How to start building your email list like a Pro ??
Features of E-mail Auto-responders:
The perfect solution is provided by e-mail auto-responder services, which are software web-based programs that offer e-mail management automation. A message is composed in advance and is sent as the standard response to all leads generated through the blog. More complex services can also handle broadcasting of newsletters and follow-up marketing messages via e-mail as per the schedule desired. They are web-based and configurable on the user's computer, but the main operation takes place on infrastructure on the service provider's side. To receive this service, users are charged a monthly fee.
Advantages of E-mail Auto-responder Services:
They allow the small business owner to keep in touch with its growing customer base at all times, via e-mail. They can be kept up-to-date with different types of relevant information, such as seasonal price catalogs, new products and services introduced, upcoming sales or promotional offers, and new branches of the same company opening up in other areas. Automated tools can also increase the number of readers of the blog; these can turn into customers and bring in revenue for the business.
Don't Miss : Top 25 Email Marketing Tips
Popular E-mail Auto-responder Services:
This professional package includes the capacity for unlimited follow-up text messages and personalized broadcast newsletters. The HTML creator has a large number of in-built e-mail templates with font options of varying type, size and color, along with the ability to include image attachments. A web form generator makes it very easy to incorporate web-based forms and pop-ups. Other fully customizable features include personalization details such as name, location and date. An office that uses Aweber can rest assured that all e-mails will be sent out on time, while adhering to all the terms and conditions. This service includes easy tutorials and excellent customer service and is considered a leader in its field.
This is a complete e-commerce solution for bigger businesses. Besides e-mail auto-responding services, it offers the automation of a broadcast e-mailing, a shopping cart and an affiliate program. Messages will be sent out in both text and HTML form; the client's mail program will receive only one copy in the required form. There is an anti-spam checker for e-mails and newsletters being sent out, which highly increases the chances that these messages will actually be read. The capacity for sending out e-mails as well as mailing lists set up on the account is unlimited in both number and individual size.
The business is able to send out unlimited follow-up messages at pre-specified intervals. Here, the outgoing messages do not have any ad content for generating revenue for the provider; they run ads only on their main website. The user has control over the frequency of the e-mail series sent out to each customer, be it daily, weekly, monthly or yearly.
This is invaluable for advertising. It can efficiently deliver attachments along with text material that is commonly requested by customers. The pre-set time intervals for follow-up messages can be configured and modified with ease. Besides these primary benefits of an auto-responder service, it also places targeted ads on other people's e-mails sent through auto-responder, in exchange for ads of other businesses placed on this.
Mail Chimp, GetResponse and iContact are other auto-responder services of repute.
Small businesses need to use auto-responders for cost-effective e-mail marketing. Spam can be a big nuisance to recipients. Businesses that use auto-responder services for newsletters and offers in particular should be careful. If not, they are likely to be blamed for spamming and their e-mail address will then be blocked by recipients, resulting in loss of potential customers. A text should be included at the beginning of follow-up e-mails sent as a series, citing the reason why the recipient has been included in the mailing list. If used correctly, e-mail auto-responder services can help small businesses to make better and more wide-spread sales pitches around the clock.
Image Credit: Lifehack