Though choosing a Nokia handset might no longer be as automatic as it was in the nineties, when they were the undisputed king of mobile phones, it would be foolish to overlook them. Any serious observers of the mobile phones market will have noticed that Nokia, with their Lumia series of mobile phones, have been quietly building a resurgence of the domination of the industry which they once enjoyed. Though they are no longer competing at the very top of the table they have built up a solid stable of both expensive and cheap mobile phones that cater to a range of budgets and technological desires. Whether you're looking for a smartphone or a simpler device you should definitely still keep an eye on the Nokia production line. Here's some advice on what exactly to look for.
Asha 311
With the Asha 203 Nokia is looking to produce a handset that doesn't make its owner feel short-changed on the technology, but doesn't include so much as making it prohibitively priced. Thus, consider the Asha 311 its grown up sister – more well-rounded, and with a number of impressive tricks up her sleeve. Entirely touchscreen and combining an LCD screen with resistant Gorilla Glass the Asha 311 looks and feels the part, but in fact it's in its technological prowess that it really leaves its mark. With built-in WiFi and 3G capability, 1000Mhz processor and 128MB internal ram the Asha 311 is almost shockingly good at streaming things like YouTube videos in a clear, fast way. Not to mention allowing unbroken access to some pretty complicated internet pages.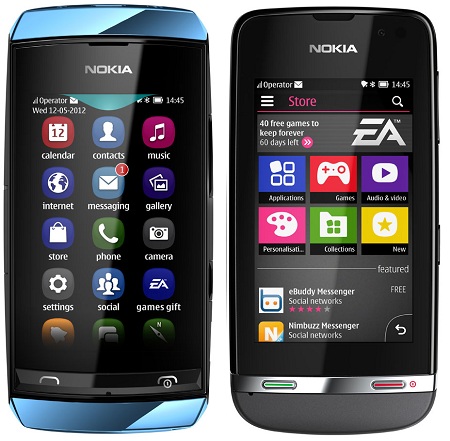 As with many Nokias the Asha 311 isn't a phone to which you should look to stash an extensive digital library on (though its memory can be extended with external memory-cards). Its camera is nothing to write home about either but as an interactive communications device it punches way above its weight. For that reason alone (as well as the fact you won't pay anything near as much as with things like the iPhone or Samsung Galaxy) the Asha 311 is definitely worth a look when considering which of the many mobile phones available is right for you.
Nokia 700
Not cut from the same cloth as the top-tier Lumia 710 the 700 is still very definitely a smartphone in its own right. With a 3.2 inch AMOLED touchscreen, a 5 Megapixel camera with an LED flash and 2GB of internal memory that can potentially be expanded to 32GB the 700 feels like a sophisticated piece of kit. But this – according to Nokia – is a smartphone designed for people who want to have fun. It comes with Angry Birds and Fruit Ninja preloaded and they have gone to great lengths to ensure that when tagging photos for your friends to gawp at or switching between social media apps it functions in a fluid, intuitive way. It also has that nifty function, if you encounter someone you know who also has a 700, of being able to share data simply by putting the two mobile phones 'head to head'.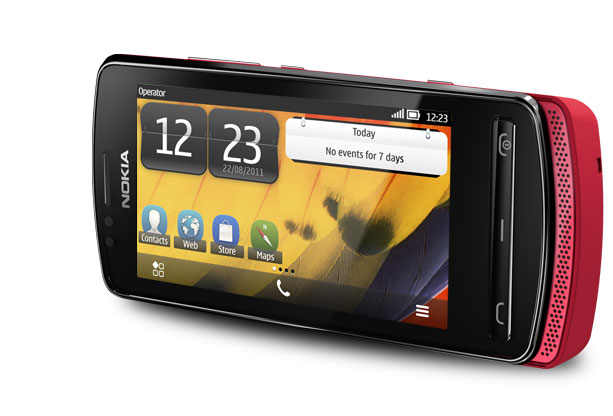 Price-wise you'd have to say it isn't cheap – advertised on contracts from £26 per month on Nokia's website, but this includes a decent amount of add-ons and it bears repeating that this is not low-tier smartphone. It also, for those of an eco-conscious mindset, is made of renewable materials of which 60% are recycled and is itself 100% recyclable when you come to dispose of it – as sadly in the 21st century at some point you will have to.
Author : Sam is a real technology enthusiast and always loves to write about the latest gadgets or developments in the tech world.