Use Pop-Ups is the most received answer if you ask any blogger about increasing the subscribers. Many out there believe that it is good to use pop-ups. I have my own theory. I hate pop-ups.
Why?
Just think about the user's point of view. What exactly a user experiences when he visits your site to read some useful content and finally he receives a dialog box appearing on the screen offering some kind of deal, offer etc. Negative. So, let's discuss some of the factors that why I don't use pop-ups.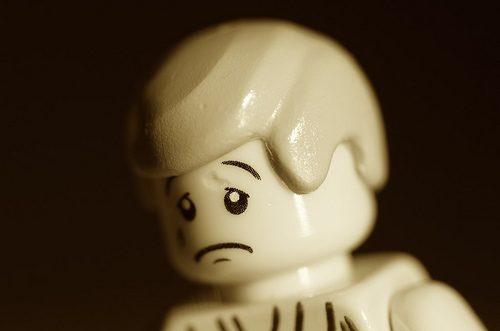 [Image Credit: Flickr]
4 Reasons Why I Don't Use Pop-Ups
1. Annoying
It is really annoying for the readers to see a dialog box that is giving them some sort of offers & deals that they didn't asked for. It has been proved scientifically as well, that if anyone gets anything that he/she is not asking for, they get upset.
So, when a reader is going to read some useful content, and sees a pop up blocking it, they get upset. And try to remove it as soon as possible without even reading the content on it.
Don't Miss : 5 Writing Tips To Take Your Writing Skills To The Next Level
2. Browsers Block Pop-Ups
These days browsers are really helping people to make their browsing experience awesome. As already explained in the first point that how pop ups are annoying for the readers, the same thing came to the mind of the browser developers. S, they developed extensions that can block the pop-ups.
Most of the tech savvy people use these browser extensions to block pop-ups. So, if you are using them, then there is no profit out of it. So, whether you are using it or not, you will not get any gain out of these people. Think about it.
3. User Redirected
User is redirected to some other content, that he was not looking for. If you allow pop up it is a kind of hindrance between the user and the information. And I personally believe that is the biggest hindrance we are creating.
Let's have a look at the user experience:
A User searched Google for some specific information, found your URL. Click on it, and sees the pop up. He felt like filling up the form in the pop up. He filled all the information and clicked on the sign up button. He is then redirected to either a thank-you page, or a download page. The main information he was looking for is lost in the way. Is it not the worst situation?
4. Unprofessional
Yes, it is unprofessional. Do you really think that the biggies out there don't know about the pop up thing? They do know about it, but don't use it. One simple reason it is unprofessional. It is a kind of forcing people to see that you have something.
Don't Miss : Making The Right Decisions When It Comes To Blogging?
No professional person would like it. Brands provide a lot of services but they keep them in the respective places, and a person according to his needs go to them and subscribe. A user is really happy with that experience, because he/she is revolving around the website according to him, not because he is forced to do so.
Think about it, if anyone forces us to do something, do we like it? No, we don't. We always want to do things according to our own will. Same is the case with the user out there. Try to make the user experience as friendly as possible and your website would surely increase the number of users. Do try it.
We would like to hear your views about the pop-ups? We would love if you drop a few lines via comments…