Do you run an ecommerce site?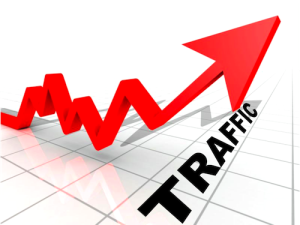 The challenge most people have is promoting the site; attracting the target audience to these kinds of sites and making money.
But getting the right prospects to visit your site isn't that difficult. In fact, you can get started in five effective ways.
I've a niche site where I promote men's perfume, men's fragrance, cologne and so on.
My ecommerce site that promote women's perfumes and fragrances attracts more than 300 potential buyers on a daily basis – and I want to show you how to promote your site.
Please note that you can apply the tips in this article to any type of website – forums, social media networks, blogs and business sites. Let's explore the five ways quickly:
1.      Optimize your content for potential buyers
You need to realize that potential buyers are the heartbeat of your ecommerce site. Therefore, you must optimize your content to suit them. This involves writing catchy headlines when you submit articles to directories or for your site/blog.
Even if you're using RSS to syndicate your content, ensure that the headline is clickable. Write content that is interesting and helpful to your prospects. You want people to come to your ecommerce site and buy whatever you're selling.
Making your site ready for potential buyers is the first homework you must do. Format your content properly. Use bullet points to break up large paragraphs – write in simple English. Keep reading…
2.      Optimize to drive organic traffic
You still must perform search engine optimization. Google can be a great source of traffic for your ecommerce site. Start by researching your keywords and key phrases especially those with less competing web pages in Google search results (SERPs).
For your content to be discovered by spiders, the headline must contain the primary keyword you're targeting.
Essentially, start your introduction with the keyword. Don't stuff or try to trick search engines to rank your webpage highly. It'd only bring penalty upon ecommerce site.
Don't forget, Google spider follows people. Whatever engagement you create for people would determine how high your ecommerce content ranks in Google.
3.      Press release distributions
An ecommerce site can be newsworthy – you've to make it relevant and fresh with new products. I've seen ecommerce sites that made it to Google news, CNN and even Fortune 500 magazine.
The web is powered by content – position your site where people can share it easily. There are several press release distribution sites around.
Some are free to use, with minimal results. If you want to reach thousands of fresh buyers daily, you should go for premium packages.
Don't forget, a press release is slightly different from a blog post or product review. A release is a report on a particular product or service – in the third party.
Even if the product you're writing about is yours, write as though you're a news reporter. You'd get better results this way.
4.      Guest blogging
Guest blogging is a great way to reach potential buyers – it's proven to work for anyone no matter the business model you're into. So far, I've written more than 500 informative guest articles for small and mid-size business websites.
And because ecommerce sites are created to sell products, you can use guest posts to educate potential buyers, before recommending a product.
Use Google to research high-trafficked blogs in and outside your niche. Write a guest article and add your URL. You'd drive more traffic to your site.
5.      Promote your site via micro blogs
Twitter, tumblr, squidoo, hubpages, webnote and several others are micro blogs.
Because you can post new content, comment at what someone else had written – you're more or else the moderator. The flexibility of microblogging sites makes it a MUST for businesspeople on the internet.
With millions of people on Squidoo and Hubpages, you can take advantage of this to sell more of your products and build quality links to your ecommerce site.
No matter what you're selling, Branded perfume or digital cameras, micro blogs work. That's how I built my site where I promote Cologne, perfume, fragrance etc.
Quality content is what makes the BIG difference when promoting any website. And make sure that you deliver on your promises. See you ahead!