Google's Penguin update has hit several websites hard, including legitimate ones. However, reports of the death of SEO are not true. Here are some ways webmasters can cope with Google Penguin update. But the bottom line is you must produce high quality content.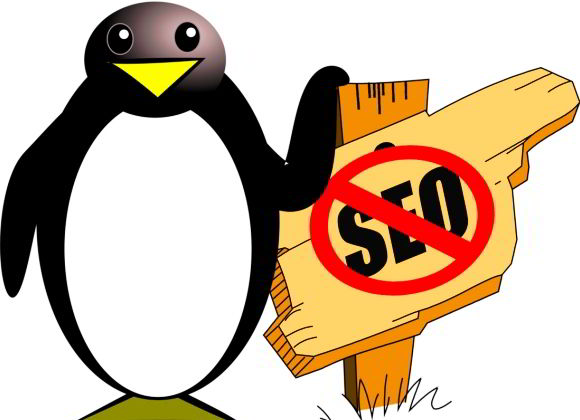 Business, Not Leverage
Don't set up SEO sites to merely get traffic; run your website as you would a typical business. Don't confine your traffic to Google; use other sources. This has two benefits: you get to increase traffic and second, your reliance on Google is reduced.
Don't Miss : Vital SEO Tips after Penguin Algorithm Update
Don' Miss : Vital SEO Tips after Penguin Algorithm Update [Part-2]
Put the White Hat On
If you have been resorting to black hat techniques, it's time to don the white hat and go legit. There are many ways to do this. You can post quality guest posts on niche pages. You can also use viral marketing methods and get coverage from the media. Of these methods, viral marketing has the most potential to produce lots of links.
Time to Use Blog Networks
Not everyone may agree with this, but many webmasters will attest to their efficiency. You need to have a niche blog network that is totally internalized. If properly set up, you won't have to worry about footprints. Private networks with minimum content should be avoided. After the Penguin update, you can no longer rely on anchor texts haphazardly placed in an article either.
Microsites Can Help
This is somewhat related to the tip above, because your blog networks are really microsites. These have been used before the update, and remain effective. Basically, these are small websites that center on specific topics (i.e., your niche market). Be certain that they mention your site as the major source.
One of the ways to cope with Google Penguin update is to build small sites but have higher quality. Google wants users to get relevant content, so give users what they want. At the same time, these microsites can point to your main site. Your online presence grows and remains in rank.
Do Away with Overt Web Spam
This used to be an easy way to get ranked, but not anymore. This doesn't just refer to literal spam; you have to remove keyword-stuffed content. Webmasters must also avoid using doorway pages. These are used for redirecting people to places that a search engine cannot find. In short, don't do anything that Google's guidelines expressly disapprove.
Expand Beyond Your Main Site
Make content for blogs and other web pages. Do this on a regular basis and your site will get backlinks, not to mention get more exposure. Two things you have to remember though; write quality articles and publish them on trusted sites.
Partner with Other Sites
Google is the king of search engines, but that doesn't mean you should just rely on them. Diversity and try Yahoo! and Bing. You might also want to try working with press release companies. They can give you links to many popular media outlets.
Other Tips
Don't fret too much when it comes to on-page ratios or titles. Those running SEO sites need to have a new mindset. It's not enough to dump links here and there or stuff your site with facts and figures. If you want quality content, start using public relations and issuing releases. Hiring quality staff and using blogs are required now.
You can cope with Google Penguin update; it just takes a bit more work than before. But as long as your site has good content and learns to adapt, it will survive and flourish.
Garry is a free lancer writer and content builder of www.memebridge.com/ and has written many useful genuine articles.