So, your blog has survived the Penguin update and you are feeling perfectly happy with the things are. Now do not shot the messenger because here I am going to tell you something that might leave a bitter taste in your mouth. Yes the Penguin update is far from being over. In fact, if we go by the words of Matt Cutts, head of web spam team at Google, you should fasten your seat belts if you happen to manipulate the algo of Google in one way or the other. And believe me this one is not going to be the regular data refreshes kind of thing because Matt Cutts has warned that this update be "jarring". So what is going to happen? Is the next update going to put the last nail in the coffin of Link building? Let us dig down the details a little bit: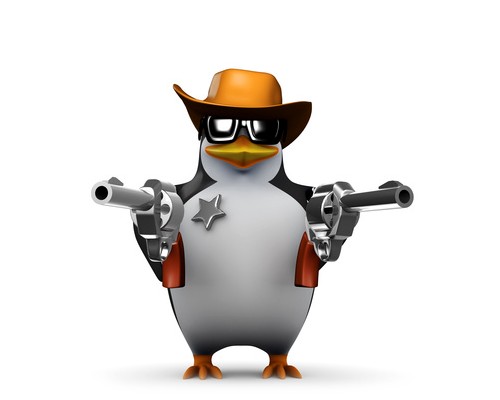 It is not Just data Refreshes: Matt Cutts has made it clear that Penguin and Panda updates are basically totally different concepts. Panda update is not going to get you off the guard because it will just be minor changes, just an attempt from Google's end just to fine-tune the algo. But the upcoming Penguin update is certainly not like this. Though Matt Cutts is visibly against the idea of stressing you out fearing the upcoming Penguin update, there are reasons for concerns. The upcoming Penguin update is going to be a major one with engineers working on incorporating new signals and giving finessing touches to the algo. Matt Cutts has warned that the next Penguin update will take some time to incorporate the new signals and as a result, we are supposed to see more noticeable impacts. Having said that it means, SERP will see major upheavals in coming months and therefore, you should not be surprised if you see any changes in the traffic volume.
Don't Miss : Did Google's Penguin Update Kill SEO?
We are In the Early Stages: Yes, as far as Google is concerned, we are still in the early stages of Penguin updates and there is much action left. As Google is at its algo again and as it is made clear that the next update will not be as smooth as the usual Panda update, webmasters have started looking over their shoulders. But what is intriguing about this upcoming algo shuffle is that Google is not willing to spill the beans yet. Therefore, we have no other options but to wait for the Judgment day. However, to be on the safe side, here are the few things that you can give a try:
Less Focus on Links: We have enough of this shit already. Excessive dependency on links is what leads to the roll out of Penguin. Google is pushing this update just to punish those sites that are still indulging in bad linking practice. If you believe that guest blogging is going to save your skins, you could not be more than mistaken. Google is watching the latest trend of SEO and guest blogging as a mean to attract links can also face the axe. Focus on creating value.
Forget About Anchor Text: I think we should stop using anchor texts altogether. Use long tail keywords while internal linking and try to earn links with branded keywords or with the website URL.
Don't Miss :  Concept of Meta Tags in Blogging
Spend Money On Advertising: Before the Penguin and Panda updates, people were in the belief that they can get thousands of free visitors by securing top ranking on competitive keywords. But as Google has started torching sites with unnatural linking patterns, everyone around seems to put their money on somewhere else. Yes, people are now willing to spend more money on marketing that adds to better online presence. So stop spending money to get crappy links rather use your money to earn something that adds real value.
Image Credit : Seo4Site