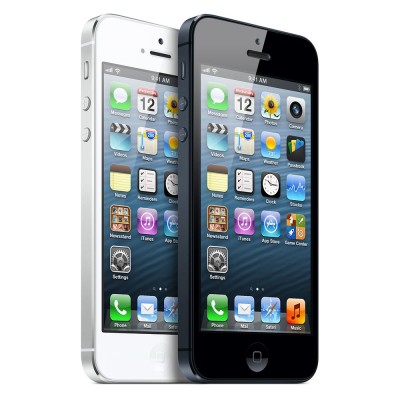 Some users rush to get the latest and greatest electronics as soon as they hit the shelves, others hang back a little to see how other users fair before shelling out the cash. If you're not sure whether you want to spring for an iPhone 5 just yet, here are 15 features that business users in particular will appreciate:
4G/LTE connectivity – A faster Internet connection means business users can search the web and download data much quicker than before.
Much better WiFi connectivity – The iPhone 5's WiFi was upgraded too and features dual channel 5GHz 802.11n with bandwidth up to 150M bps.
Faster processing – The iPhone 5′s chip is twice as fast as its predecessor for speedier CPU and graphics processing.
FaceTime – The popular video chat app now works over a cellular network whereas before it only worked over WiFi.
VIP Contacts – Mark contacts as VIPs and any messages they send you will be flagged automatically in your Inbox and routed to a VIP folder for easy access.
Flagged feature for incoming email – The mail app now allows you to "flag" received messages that then show up in a separate flagged mailbox so you can find them without having to search your Inbox.
Do not disturb – This new feature enables you to block incoming calls and other notifications for a specific period of time. All alerts and notifications are delivered when the time is up. However, you do have the option to allow calls from certain people, even when Do Not Disturb is activated.
Reply with message – If you can't answer an incoming call but you want to let the person know you're aware they called and you'll get back to them as soon as you can, use this feature to automatically send them a text message. Or, you could check the Remind Me Later option and you'll get a reminder to call them back an hour later or when you leave your current location.
Longer battery life – Even with the bigger display, the iPhone 5 features a longer lasting battery than previous versions. According to Apple, you get an estimated 8 hours of 3G or LTE talking and browsing, 10 hours of Wi-Fi browsing, 10 hours of video, 40 hours of music, and more than 9 days of standby time.
Passbook – Passbook is an app for storing rewards cards, movie or concert tickets, boarding passes and more. It's also location aware and will automatically open your card or ticket when you arrive at your destination.
Bigger screen – A bigger screen makes it easier for business users to navigate touch screen apps and view and edit documents on their phone. Previous versions sported a 3.5-inch screen, but the iPhone 5 has a 4 inch display. The new model also features a higher resolution 1136-by-640 retina display and 44% better color saturation.
Improved audio quality – Users report the iPhone 5 has better audio quality both for calls and listening to music/watching videos.
iCloud – The iPhone 5's direct integration with iCloud gives you convenient access to your content across all of your Apple devices. For example, you can create or edit a document on your iPhone and access the latest version on your Mac, iPad and iPod Touch at any time. Also, iCloud automatically backs up the contents of your iPhone; all you have to do is connect to a WiFi network and plug in to a power source.
Better photo handling with Photo Stream and iOS 6 – The Photo Stream feature of iCloud makes photos that you take with one iOS device automatically appear on your other devices, Mac or PC. And, if you import pics from your digital camera to your computer, iCloud sends copies to your iOS devices over WiFi. Plus, iOS 6 now features the ability to message, email and post multiple photos at a time.
Facebook and Twitter fully integrated – Since the popular social networks are now fully integrated with iOS 6, you can post on Facebook and Twitter without skipping a beat.
Image Credit : iphonehacks