It is as simple as the title says: ScreenCamera turns your desktop into a webcam and opens for you a window for you to share your desktop with the World.
ScreenCamera works with all applications and websites that work with webcams. Examples include: Skype, MSN Messenger, Yahoo Messenger, AOL, Live Messenger, PalPalk, Camfrog, AIM, Stickam, AnyWebcam, and many others.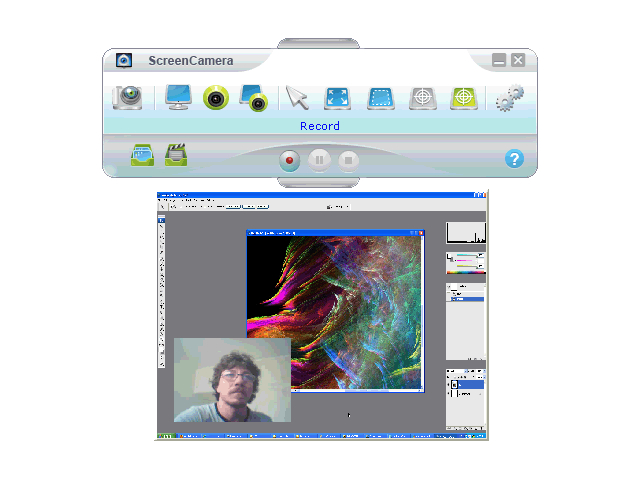 ScreenCamera is also a webcam splitter: You can connect your webcam to ScreenCamera and be able to use your webcam on several applications/websites simultaneously, a feature that is impossible originally due to a Microsoft Windows limitation. ScreenCamera overcomes this Windows limitation and you can use your webcam without receiving the message 'Video device being used'.
ScreenCamera is a narrated tutorial recorder and a very useful tool for the educators because it allows distance learning at a cost of virtually zero. Narrated tutorials is not everything ScreenCamera can record, you can use it to record videos from inside web browsers and media players, to show your desktop to others while you're online for helping out, demonstrating a software product, you can share documents, and much more.
Another major feature of ScreenCamera is its extreme ease of use because of its quick access buttons which turns the experience of using it intuitive and natural. Once you use it for the first time it is hard not to want it because it is a useful tool and fun like a toy.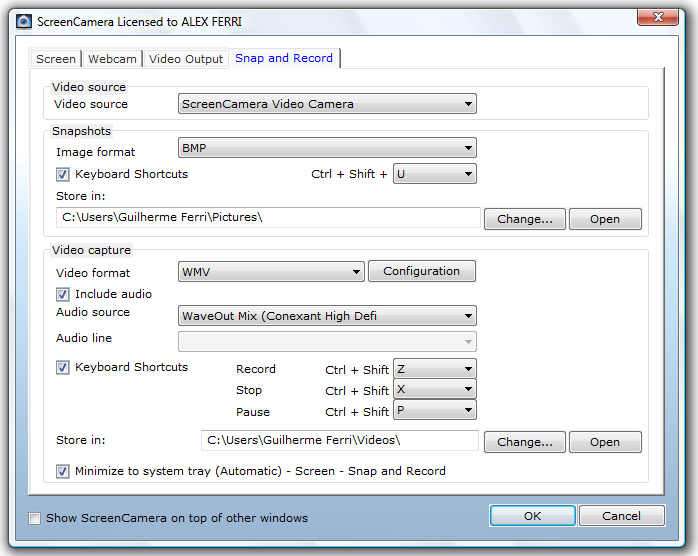 ScreenCamera supports Picture in Picture so you can have the webcam and the desktop screen together on the same video output.
ScreenCamera will run on 2000/XP/2003/Media Center/Vista/Windows 7/Windows 8 and requires at least a 1.3gHz processor and 256mb of memory.
To receive your free copy of ScreenCamera simply register here:
Or Copy Paste the URL on you browser's Address Bar :
http://www.pcwinsoft.com/promotion/iTechCodeScr/registration.asp