Although content is still king, web marketing trends have changed or continued to evolve over the years with Google setting the pace with the incorporation of the Panda and Penguin algorithms to analyze search results.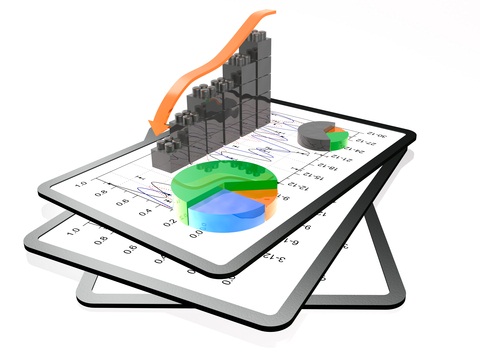 The trend on marketing analysis has evolved around marketing contents into three phases which are:
The Social Phase: Use of social media
The Local Phase: Having a website and creating quality contents
The Mobile Phase: Incorporating mobile features in your web designs and thee use of specialized software applications.
Tips on leveraging the web, cutting across the above trends shall be given below to help you catch up with the relevant web marketing changes of today.
10 Web Marketing Tips:
Content is King:
Google's search engine chief engineer Matt Cutts recently reiterated that quality contents on your website or e-commerce page is still as relevant as it was some years ago and you should endeavor to make your contents beneficial to your readers.
Analytical Tools:
The Use of analytical tools in measuring business trends in your niche is also recommended for these tools follow the trends, analyses them and provide you with accurate guidelines on which trend to follow. These guidelines could be keyword density, Meta titles, competitor analysis etc.
Choosing your Niche:
There comes a time you realize that bigger and more established companies are already practicing what you preach (offering your services) but this doesn't mean you should give up for you can fight back by concentrating on just becoming the best provider of a particular service and with time you might even beat the so-called gurus.
Don't Miss : How To Choose a Blog Niche?
Referrals and Reviews:
These have become a huge trend in today's web marketing spheres and if you search closely, you would notice that big firms such as Hewlett Packard, Apple and Microsoft employ the use of reviews and referrals from numerous websites to popularize their products. You can also do this in a small way for your business organization.
Mobile Trends:
Trend analysis on web marketing show that the use of mobile phones in browsing has quadrupled since its inception, therefore making your website mobile compliant is a must as more and more people surf the net on-the-go with their smart devices.
Creating a Dynamic Online Presence:
Having LinkedIn pages, Facebook and Twitter accounts for your business organizations is unavoidable for approximately a billion people use Facebook while most professionals can be found on LinkedIn and Twitter. Therefore a strong presence on these platforms is recommended.
Having a Blog:
You can find virtually all information from child care to wrist watch maintenance on the web and this is due to the advent of blogs. Therefore trend analysis show that building a unique blog on your website drives traffic to it which directly translates to more visitors.
Online Advertising:
Creating online Ads on Google, Facebook, twitter etc and the use of pay-per click features also brings you to the forefront of your business niche. Although they some Ads could be expensive, you can still pick something affordable or free which would be suitable for your business.
Use of Links:
In search engine optimization, networking and creating back links directed to your online business is also a great way to make your site visible. We advice that you afford "black hat" techniques but create links with sites that relate directly to the good and services you offer.
Dynamic Marketing:
Finally, trend analysis show that web marketing is a dynamic phenomenon that changes with time and the popularity of social media sites. Therefore, our final tip is always keeping your pulse on the ripples that occur on the internet so your business doesn't get left behind.