Did you know that the average gamer was 37? Astonishing when you think about it, gaming is normally associated with kids and young adults but in reality most of us like to have a bit of gaming action from time to time.
I guess it's due to people of that age growing up as computers and consoles were being developed and it has just stuck with them ever since. However, consoles have changed from the Sega System's and Super Nintendo Entertainment Systems of old, these days gaming has got ultra technical. We now have the internet to pit our wits against millions of players around the world, this has brought competitiveness to a new level. Nowadays it's all about clans and teams of players combining to take on others of similar ilk, and everybody needs the best tools to be able to be successful.
Gaming Headsets
We are going to specifically talk about the gaming headsets that players use to talk to each other whilst they are playing; in many games these headsets are essential, especially in a team format such as FPS games or sports games. We need to be able to hear and to be heard clearly, which is why these gaming headsets are vital to the success of the team. It is no good getting wounded and calling for the medic on your team to come and revive you if all they can hear is some crackling.
So I am going to give you a selection of the best headsets available, with a bit of diversity as to what system they are for.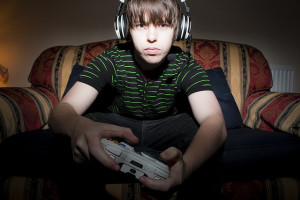 Don't Miss: For Reasons Why the iPad is More Prominent in Gaming Industry 
Razor Black Shark
This headset has been specifically designed for front line army gamers in games such as Battlefield 3; in fact it was designed to be of the same style that soldiers actually where in combat. The microphone boom is one that can be stored away quickly to avoid any distractions and the sound quality that comes with this headset is immense.
The microphone is also of the very highest quality when it comes to audio, crisp, clear and excellent background noise cancelling.
Astro A40
While it comes at a hefty price, this headset was designed for pure external noise blocking, so much attention to detail has gone into blocking out any background noise from your microphone so that team mates can hear you crystal clear, whilst also giving that ultimate sound through the earphones that also cancels out any background noise heard from your teammates.
Additionally they are designed for a top level of comfort and look pretty stylish too.
Turtle Beach Earforce Z6A
This headset is in the list due to its bang for buck qualities, costing more than half the amount of many of the other contenders this headset performs just as well in many respects for a whole lot less.
It also looks the part too; there has been no scrimping on the design and quality of build to justify the price. Excellent phones.
Sennheiser PC 330 G4ME
Being in the business for over 50 years, Sennheiser certainly know how to deliver a headset. This particular pair offers sublime 7.1 surround sound and an excellent quality of microphone, though a little more expensive than the previous headset it also again offers excellent value for money.
SteelSeries SIBERIA V2
The SteelSeries SIBERIA is the follow up to the award winning original known simply as SIBERIA. It offers a great all round gaming experience whilst looking extremely good at the same time. It may not quite have the audio quality of some of the others mentioned but it is a good solid headset that is sturdy, reliable and will last you for years.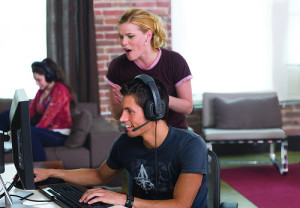 Don't Miss: Top 5 Gaming Consoles of 2012
Creative Sound Blaster Tacti3D Sigma
Creative are one of the biggest names with regards to gaming and computer accessories so they should know their stuff by now. I am not going to argue either, this is an excellent headset that looks the part as well as provides the cutting edge quality of sound you would expect of anything that bares their name.
Image Source – 
1
,
2
.