One of the most common problem that almost every blogger come across in blogging is "Find the blog post ideas". The more you think, the more ideas you get. But these days, bloggers became too lazy to think , to get new ideas for their upcoming blog posts. The most important part in blogging is "content", without content you can't succeed in blogging. If you don't provide the apt information that your blog's reader expect, how do you expect them to visit your blog again? To Fullfill the reader's need you need to provide the information they need, for providing information to them, you need to find blog post idea!
So here, I'm with some awesome ways which helps you to find ideas for your upcoming blog posts.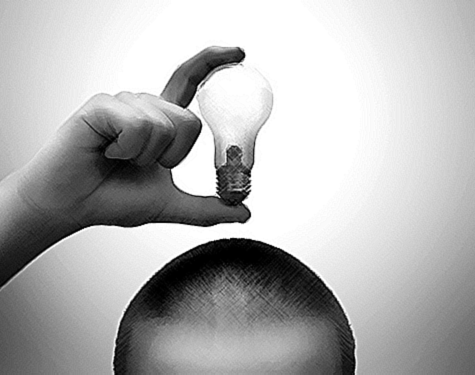 1) Forums
There are countless bloggers today, and many of them are newbies. Newbie bloggers, if they have questions/doubts they don't ask it to other bloggers  (experienced bloggers) directly. The only thing they use to get answers for their questions are forums. Forums are the one of the easiest way to find ideas for blog posts. There are hundreds of forums in the internet, where thousands of questions are being getting answered everyday. So it's easy for you to find Questions & Answers in your niche/topic there in the forums and to find blog post idea!.
You need not answers those questions in the forums, but steal it and create an blog post for your blog.
2) Notice other blog's comments
Surely, there may be hundreds of blogs in your niche. Many of those blogs will be successful than your's. If those blogs are successful, surely the admins of those blogs will be a pro bloggers. Really, pro bloggers don't respond to many of their article's comments. So it's good for you to play the role of the admin of that blog.
Now your work is, just enter into any of the popular article in that blog and notice the questions/doubts which are asked in comments. But make sure those questions are unanswered.
Make a list of questions that are asked in the comments. If you know answers for those questions, answer them in a blog article, if you too don't know the answer, depend on Google!. Google has answers for everything! search Google for answers for those questions, and publish your blog post successfully.
Don't Miss : Killer Time Management Tips for Bloggers
3) Tell your own stories!
Many of the popular articles in my blogs are my own stories, like how I entered blogging and started it. These days people are getting bored by reading the same old silly contents in the internet. So try to share them your own stories, experience and the difficulties that you came across in your career.
According to my research, personal blogs [which are used as diaries by many bloggers] are the most read than any other niche(s). So why don't you a write a single blog post about your experience in your career?
Writing article based on your personal experience may bring more traffic for your blog!.
4) Write Opposite to the popular blog posts
There many blogs, which have popular posts widget. So your work is, pick up one of the most popular blog post in the internet (on your blog's niche). And try to note down the positive points in it, then write a new blog post in your blog that is opposite to that popular post containing the negative points.
Example, If the popular blog post is "How to increase your blog traffic?" or "How to increase your blog subcribers?" make them as "How lose your blog's traffic?" or "How to lose your blog readers?" .
Really people will like to read unusual blog posts or different blog posts, this kind of posts will also help you to generate more new readers and traffic of your blog.
So, now it's your time! What are all the methods you use to find new ideas for your new blog post? share them via comments!