Nowadays, there are many businesses using Facebook pages for promoting their products and services. The following are some guidelines which can help you increase the number of 'likes' on your Facebook business page.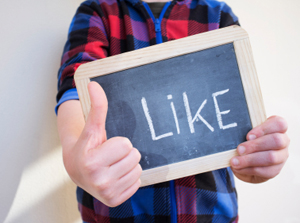 1. Share unique and interesting content
Content is, and will always be king. Any time your content is shared, it automatically promotes your page. Therefore, you need to come up with ways of making your content stand out. For instance, you could include unique and interesting photos in your text content. It would be advisable to accompany the photo with a thought-provoking or inspiring caption. However, be sure to adhere to photo copyright laws.
Don't Miss : How Facebook Can Boost Your Online Business
2. Network with other page managers
Take time to network with other people who are managing Facebook pages related to yours and discuss ways of promoting each other. For instance, if you have a page promoting fitness equipment, you could network with the admin of a local gym Facebook page. Discuss about how you can share relevant posts with your communities and do some cross-promotion on Facebook. In addition, you could consider getting involved in joint ventures. For example, you could talk to another company in your niche about hosting a joint webinar. This can be a very effective strategy for reaching their audience.
Don't Miss : 4 ways that Foursquare can help your Business
3. Link to your profile
Though linking your Facebook profile to your page may seem obvious, there are many business owners who overlook this. When people come across your personal profile, they need to be able to find your business page easily. If you fail to link to your Facebook page, the attention of users will be drawn to the default Community Page which appears in the Work and Education part of your profile. Make sure you replace the Community Page with your actual Facebook page.
4. Include a link in your email signature
Most business owners send numerous emails on a daily basis. It is therefore advisable to ensure that your email signature includes a link to your page. Most email services allow you to add clickable icons to your email signature.
5. Leave helpful comments on other pages
This is a great strategy for promoting your business page. Look for relevant Facebook pages and like them. Keep an eye on the newsfeed and take time to comment on posts. Participating in conversations will enable you to build good relationships with others, as well as create more exposure for your page.
Don't Miss : How To Protect Your Facebook Account | Facebook Tips
6. Run a contest
Contests are a cost-effective and fun way of attracting likes to your page. Facebook offers several apps which can be used to run a contest. You could use a contest app which requires people to like your business page before signing up.
7. Include a like box in your site
If your site gets a significant amount of traffic, a like box can help you generate many likes for your page. To add a like box to your site, all you need to do is generate a code and paste it on your sidebar
Conclusion
As you use different strategies to increase the likes on your page, you need to find out what is working for you. Facebook Insights can help you monitor where your likes are coming from. You will then be able to focus more on the most effective strategies.
How to Attract More 'Likes' on Your Facebook Business Page – 
Click To Tweet
Author : Charles Mburugu is a professional blogger with a passion for internet marketing and social media. He is currently writing for a blog which offers tips on how to make a website.