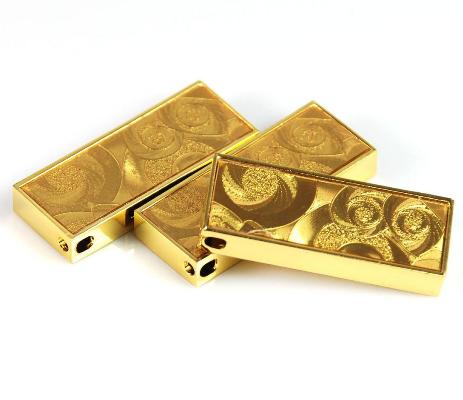 Blog commenting is the basic ways of promotion in blogging. Many bloggers have tried and enjoyed the benefits of commenting.
I bet many of you have known about it already, in fact in some case blog commenting can become an exhausting online activity. You just can help your desire to put all your comments out there thus sometime you will make spam comments unconsciously. Just careful on that 😀
What exactly matters about blog commenting is not the amount of comments you just spread out the net but it's actually the quality of your comments.
WhyValuable Comments so Important?
#It's another form of your opinion
When you deliver comments on other blog have you ever realize that you are sending your personal business message?
Don't Miss : 5 Writing Tips To Take Your Writing Skills To The Next Level
If you are so desirable on a topic let's say on how to do the right website marketing and you can put some of insightful comments on an article of high rank blogs about website marketing it's definitely a smart show-off of your skills and experiences.
People will start to get used with your valuable comments thus people will start to see you as valuable person. When it's happen just guess … it will be easier for you to achieve your business goals through your blog.
#It's a mini version of a similar posts
When you leave valuable comments on other blog you definitely spread signature of your voice on the net. It's just like you made a guest blogging but in mini version. As it is a "mini version" of your guest blogging so it's a lot more easier to complete it because you don't need to write a long post.
#It's the basic of successful bloggers
Sharing your opinion has it's commercial value in nature. What I mean is creative marketing of your blog as business platform.
Your willingnes to share value from each of your comments shows the basic strength of a successful bloggers (in some case online people) … the nature of free information from the net.
Don't Miss : Traffic Generation Tactics That Offer Lots Of Payback
Many of successful bloggers start their journey by releasing all the secrets for free. This is the basic philosophy of your making valuable comments could lead you to online success.
#It's enhancing your online opportunity to build a better blog
Many bloggers will do their best in developing their own blog. At some stage they'll delighted to accept guest blogging opportunity from other bloggers.
Having a guest blogger is a smart chance to have unique contents on your blog. It's all good in every nature of having unique post doesn't it? So having a guest blogger is something you should not miss.
May be some of you will think this statement is without basic. Take a look on screen-shot below to explain better on what I have said :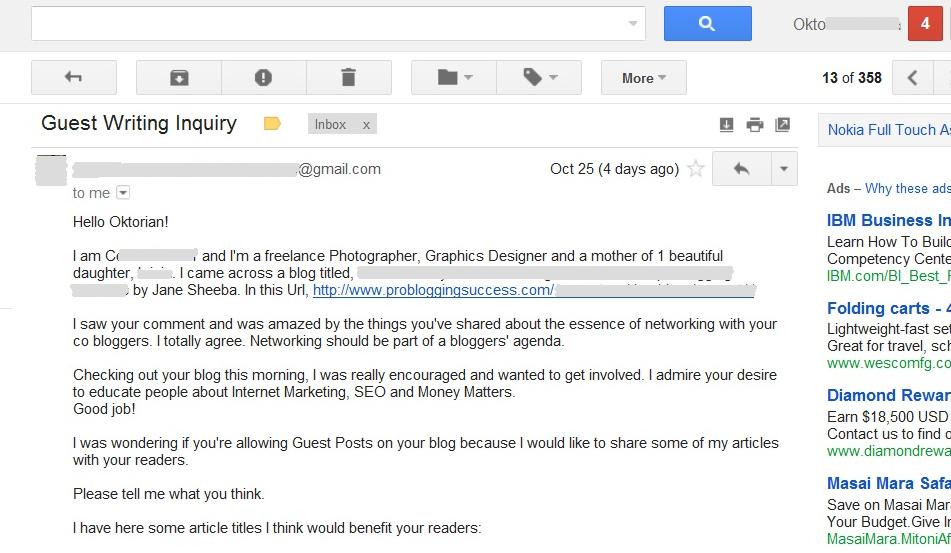 Well, the email screen-shot speaks itself. I think there is no need further description on it  😀
Over to You
You see that giving highly valuable comments is a must for bloggers to ease their achieving goals in blogging.
When you start to think of making business from your blog then you should think your blog as a business. When you decide your choice, make sure you put "giving valuable comments" as one of your networking strategy plans.
Remember that blog commenting will always enjoyable as long as your passion is what you write. At a certain level, if you look deeper on the topic, blog commenting is the basic of blog marketing  thus when you put all the value in your comments it's a surefire of your leading to success.
What do you think, please share us your insight about this topic? What is your priority in giving valuable comments on blog commenting so far? Or what is your definition on valuable comments?
Thanks for sharing us your opinion. I will be more than happy to discuss further about it in the comment box below 😀
Why Giving Valuable Comments is a Must When Success is Your Goal in Blogging? – Click To Tweet