It's 16th December, 2012! ITC now 1 Year Old  🙂 This is the date when I had purchased the domain name for iTechCode ( ITC ). I knew almost nothing about blogging, still I ventured into it by following someone's valuable guidance. He still treats me like his younger brother. Scolds me when I'm wrong, and becomes happy on every little success my blog gets. I had very less knowledge about WordPress and the world of blogging, but his advice helped me to steer through the process and come out with flying colors. Everyone must be wondering about who I am referring to, isn't it? That valuable person is AtishRanjan from Techtricksworld.com. The irony is, that I have never met this guy, we still call ourselves the "Tech – Brothers". I added him on Facebook on the reference of a friend when I was looking for an API online for my University project.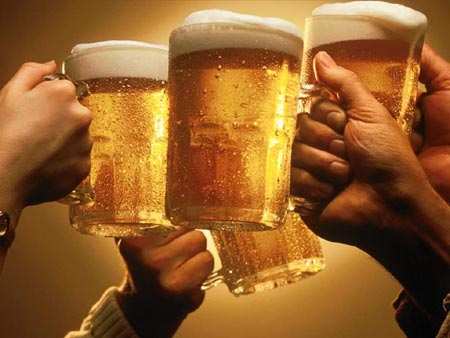 While talking to him, I got introduced to the world of blogging, he encouraged me to start a blog of my own; and there was no looking back since then! The audience and fans of my blog grew at a rapid rate! I am not a management student, but I learnt how to manage my clients who wanted me to write for them! My website page has 1500+ subscribers on Facebook, 3000+ on twitter and 100+ people contribute their articles on my website. This journey to success would have been incomplete without all you avid readers and fans who follow my website!
Few Words From AtishRanjan about ITC :
First of all I want to wish a very very Happy Birthday to iTechCode.com.
It's true that I had guided Amit when he was an infant in blogging but I am really amazed of his speed of learning and understanding the whole blogging world. The way he has started is really commendable. His hard work helped him to make a very good place in the blogosphere.  Just look at the stats he has provided above and you will get an idea of his success.

If I talk about iTechCode, Then I must say Amit has done a wonderful job here. This blog is really very informative and a great place for newbies as well as experienced bloggers to learn tech, blogging, SEO and many more stuffs.

I remember when Amit was curious about the page rank update for the very first time and I told him that your blog is going to be PR 3 which was happening. I guess this was the very first achievement of Amit for iTechCode. Isn't it Amit?. I felt very happy for him and my good wishes are always with him.

As long as I am alive I am with you Amit. I wish ITC will grow more over the time.


"Happy B'day ITC" From TechTricksworld Team[i.e. Me and Zainil].

Happy Blogging!
I am Very Much Thankful to all my Contributors.
It's Not Possible to List here all Contributed articles tough Here are Some popular Articles by some of our Top Contributors:
I offer my heartiest gratitude to all the readers, fans, contributors and subscribers who have helped my blog to reach this level. I am also very thankful to the people on the Facebook blogging groups who helped me in creating and growing this little blog into a popular website! All the members of Bloggers Lounge and Techism are simply rocking! Thanks a lot guys for your advice and help!
On this occasion, I am rebranding iTechcode with an all new Theme and Logo! I have used genesis news child theme for a year, but now I am switching to genesis custom theme! It's even more amazing!
I want to Thank Bharat For Designing ITC's New Theme, He helped me a lot for Rebranding ITC by Designing a new Theme for ITC , Even he works hard to make the theme for Readers.
Few words from Bharat for new theme and his work as well as ITC:
I know Amit ever since he started iTechCode. He is a dedicated and hard-working blogger with lots of knowledge. Believe me, within a year he stood as an inspiration for newbie bloggers. With trusted readers and guest authors, iTechCode is transforming into a Blogging Community.

I personally thank Amit for choosing me to work on re-design of iTechCode. It's my pleasure to work with him and I completely like this branding concept. Yes, iTechCode is no more a simple blog, it just took root as a brand. Kudos Amit.
Earlier iTechCode is powered by Genesis Framework (I think there is no need of talking more about Genesis Framework, because most of you already know about its flexibility.) We thought of using the same framework and hence created a custom child theme based on it.
Coming to the design part, this layout is inspired from two popular design blogs Onextrapixel and Smashinghub. More priority is given to the content part and a wider layout is used to avoid all possible distractions.
Sticky navigation menu, Feature Content Block and Responsive Design are the most notable features in this theme. Apart from them many new tweaks are made to minimize the use of plugins and to improve the page loading speed. Finally, a perfect theme for a perfect blog like iTechCode.
As its ITC's B. Day and we are Rebranding it so how we can forget About LOGO? A logo is a vital part of any blog or website. Many major websites are famous for their Awesome LOGO, So Logo Plays important part,each and every business changes their logo and update it as per new designing style, it separates your business from others and also gives you recognition from your Unique Logo Design.
Here is Our New Logo By Ifham Khan :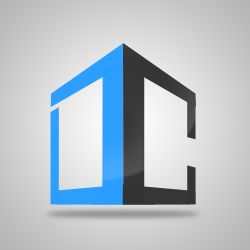 Sorry it's not possible to mention everyone's name here, But Again I want to thanks to all who support me in Blogging. Thank You So much.
I hope all you guys keep visiting and subscribing to my website. Thanks a lot of all the fans, readers, subscribers and Conributors. Many more superb posts will follow in the coming years. Stay hooked guys! Cheers!
If you are not able to see the changes then please press CTRL+F5 or clear cookies for checking live changes of ITC.
Hope you will love the new changes in ITC, Please share Your Feedback about the new Look and Feel of the Blog.