Since Twitter launched in 2006 there have been many changes to the platform and it has been interesting, to say the least, to watch its evolution. What began as a concept for a way for friends to broadcast a 140 character message the size of a text to multiple friends all at once has blossomed into a channel that puts the world in touch with each other, allows us to communicate with stars, brands, gain immediate knowledge of and firsthand accounts of worldwide news events, and even has been attributed to international revolutions. Navigating and getting your message across in what has become a sea of millions of social media communications can be difficult. However, there are tools that make your Twitter use easier.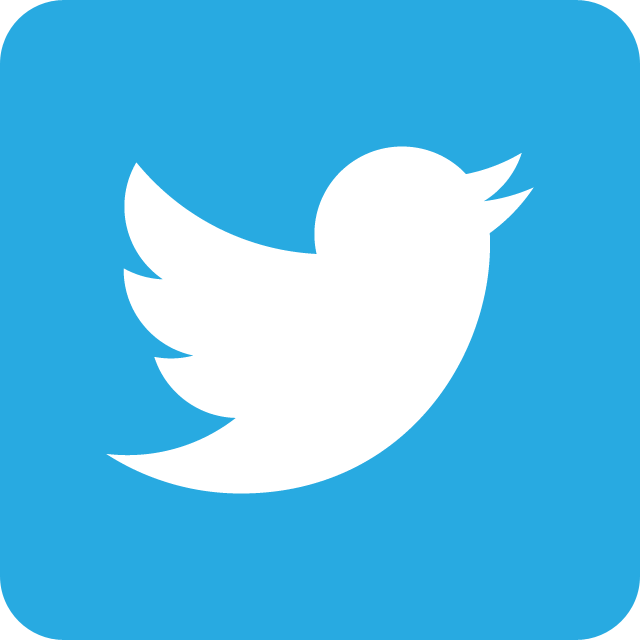 Here are 20 useful tools for Twitter users; there are interfaces and managers, tools for brands and marketers, visualization and organization tools. Twitter tools can help you organize your followers, analyze data such as best time to tweet, reach and scope, visualize and chart your followers and reach, find who to follow and who to unfollow, and how to increase followers, as well as measure your influence across social media.
TweetDeck – TweetDeck is a social media dashboard that allows you to manage Twitter as well as other social media platforms and post updates directly from the dashboard interface. It allows power users to gain more insight and flexibility. Great for social power users. Tweetdeck is now owned by Twitter and is free to download.
HootSuite – This is also a social media dashboard manager for Twitter and other platforms, its specialty is that it allows teams and multiple users to update the social media accounts and keeps track of team members' posts; these added features make it ideal for marketing teams and brand managers. HootSuite has both free and paid plans.
ManageFlitter – Allows you to manage multiple accounts by sorting and filtering Twitter accounts. This Twitter tool has engagement tools to assist in finding relevant people to connect with and grow your business. Features analytics to track and graph tweets, reach and followers. ManageFlitter also has a handy tweet scheduler, allowing you to schedule your tweets for optimal times and allows for efficiency. ManageFlitter has both free and paid plan options.
SocialBro – Social Bro is another tool to manage and analyze your Twitter community that is great for marketers and brands. It provides you with the important data you need to create your social media strategy allowing you to target your niche audience, analyze competitors, and pinpoint the best times to tweet. SocialBro has different levels of paid plans depending on how many followers you have.
Buffer – Buffer is an application available for desktop and mobile downloads. The main benefit of Buffer is that it allows you to space out your tweets and schedule them at different times. Buffer allows you to add images, videos, articles and information and it "automagically" spreads them out over the day; which avoids spamming your followers by posting everything all at once. Buffer posts to other Social Media channels in addition to Twitter. Buffer is free for up to 3 social media platforms; if you want to add in more or multiple accounts you can upgrade to a paid version.
Tweriod – Tweriod is a Twitter tool that helps you determine the best time of the day to post your tweets. Once you have an application that allows you to schedule your tweets, this free application samples your followers and generates a report that shows you when your tweets will get the best exposure. For more frequent analysis and premium features, there is a paid version.
Slipstream – Slipstrream helps you organize your Twitter stream to help prevent you from getting overwhelmed by all the data and make sure you don't miss anything important. This is a free browser add on that is available for Chrome and Safari.
DataSift – This tool bills itself as "the leading platform for building applications with insights derived from the most popular social networks and news sources".  Businesses, brands, and marketers can use DataSift to build a target audience profile, identify the pulse of public opinion in real time, uncover trends using more than 2 years of Twitter history, and connect news with social conversations happening online. DataSift has a free trial available so that you can try before you buy this tool.
Bit.ly – Bit.ly is a URL shortner, which not only helps shorten long urls so that they fit within the 140 character count on Twitter;  the application and browser plug in also helps you track clicks, page views, and engagement. Bit.ly is free and you can use it across all your social media platforms, emails, and any other communications.
TweetSheet – TweetSheet is a free tool that makes an infographic out of your Twitter account data highlights including your top followers, geographic impact and the posts that had the most engagement and retweets. Social users can play around with this for fun, but marketing managers can gain insights with this tool as well as have a handy presentation to present to upper management.
Twilert – Twilert is a notification tool for Twitter that you set up to email you when you receive tweets or when tweets are posted about keywords you choose. Twilert is a free application.
Twylah – Twylah is a free tool that is currently in beta. It allows you to create webpages and widgets of your company's tweets. This helps you create brand awareness and give your tweeted messages a reach beyond Twitter.
WeFollow – WeFollow is a free tool that is a directory of Twitter users according to rank and topics of interest. This tool is great for finding new followers and people to follow with similar interests.
Qwitter – This is a free tool that allows you to find out who has unfollowed you and also identify spam bots so that you can trim down your list accordingly. Once you register, Qwitter will send you a weekly email report.
Klout – Klout calls their tool "the standard for influence". This tool measures your influence on Twitter as well as other social networks and gives you a ranking number based on your engagement across all of your social networks that you add into your Klout account. Klout is also good for finding other social media users that are similar to you or share your interests.
Social Collider – This tool is a scientific look at cross-connections between conversations on Twitter.  You can enter a search term on their website and choose the length of time you would like to explore and see the correlations between topics and Twitter users. Social Collider tabulates and graphs the data.
A World of Tweets – When you visit this website, it automatically starts showing you a heat map of the latest Twitter activity worldwide. It also allows you to search different days throughout the history of the tool, dating back to November 1, 2010.
BrandChirp – BrandChirp is a brand management tool for companies, marketers and brands to that allows them to monitor, manage and resolve activity about their company in social media. In addition to the brand management features, the application helps you target followers, get follower stats, schedule tweets and submit RSS feeds to your Twitter accounts. There is a free trial, and gives you the ability to add multiple Twitter accounts.
TweetReach – TweetReach is an application that calculates the reach of your Twitter account. To use this tool, search for a URL, Twitter name, phrase or hashtag. TweetReach then analyzes the tweets that match the search query and calculates the reach and exposure data for those tweets. The basic tool is free, there are paid plans available for ongoing or higher levels of analysis.
Tweepi – Tweepi is a tool to help you clean up and manage your Twitter list. It shows you who you are following that is not following back, who is following you that you are not following back, and also showcases inactive users, or users that do not engage with their followers. The tool then allows you to follow or unfollow user categories that you select. The tool has both free and paid features.
One of the amazing things about Twitter is the ability to use Twitter's search feature to see what people are discussing in real time. Twitter's search allows anyone to crowd source all of the tweets from other regionally, locally and around the world. One of the best ways to see the latest Twitter tools is to simply search #TwitterTools on Twitter's search and see what users have to say about the latest innovations for Twitter. Using Twitter's search feature and many of these tools will enhance your Twitter experience and give you more efficiency and knowledge of your social media experience.
Image Source : PcWorld.