Reddit is one my favorite social bookmarking website. It has sent millions of visitors to my blog. It is quite easy to use and can give you instant traffic to your blog or website. Once I got 12,00+ visits on my blog within 7 hours. That is not so big, some have gotten even more than that in just a few hours.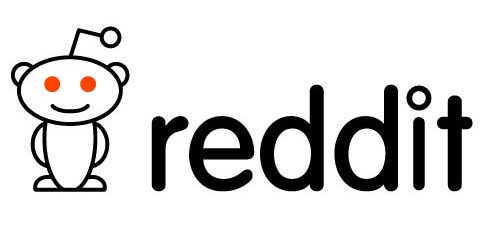 Recently reddit updated its algorithm and introduced stealth banning. It's a silent way of banning the spammers. In the stealth banning users can access their account in the normal way. But none of their activities will be publicly visible on reddit. No other user can view their votes, comments and the links that they have submitted. So they won't get the fruits on any of their reddit activities.
Since it is an algorithmic banning, there are no moderators involved in silent banning. So even if you are not a spammer you can become its victim. Many genuine reddit users with very good links and comment karma are becoming its victim.
How to check if you are stealth banned on Reddit?
With stealth ban you don't know that you are banned, Isn't it cruel ? There is a way you can check if you are stealth banned or not.
Login to your reddit account and copy your profile URL. Your profile URL will be like http://www.reddit.com/user/Yourusername . Now logout and paste your profile url into the address bar. If you see below kind of 404 "page not found", then you are banned otherwise not.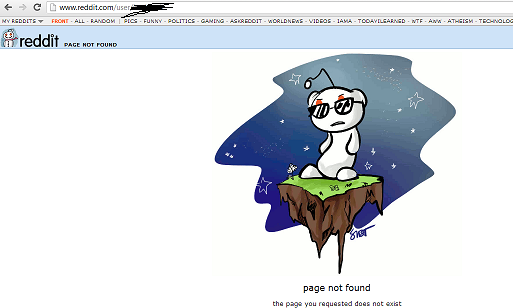 What to do to lift the ban?
If you feel that you have accidentally become the victim of stealth ban then contact the moderators, tell them that you are not a spammer. If they are satisfied with your arguments your ban may get lifted.  But understand that reddit moderators hardly respond to the user's message. So the chances are very rare.
Don't Miss : Using LinkedIn and Reddit for Android
What to do to avoid stealth ban?
Below are some guidelines that you can follow to protect your reddit account from getting banned. 
Know the reddit rules :  Read and understand carefully reddit FAQs and reddiquette.
Submit diversified links:  Never submitted links of same domains. Do not submit your own links always. A good practice is to submit 70% other links and 30% your links.
Search for dupes before posting:  Make sure you are not submitting duplicate links. Search before to make sure that the link has not been already submitted. Duplicate links have high chances of getting marked as spam.
Post interesting links only: Reddit users are very strictly they don't hesitate to down vote. So post interesting things only. Focus on submitting quality links that Reddit users can enjoy.
Select proper sub Reddit: Reddit has so many sub categories, which are called as sub Reddit. Submit your link to the proper sub Reddit instead of submitting the link in the main category. It's easy to perform well with sub Reddit them with the main edit category.
Do not cross post the links: Many people submit the same link to multiple sub Reddits.
This is a very bad practice; this can not only get your account banned but also the domain.  So never submit the same link to multiple categories.
Do not resubmit the link: Reddit allows you to delete and resubmit the link. Many people resubmit their link if they don't get traffic to it.  Avoid doing this, if your link is rejected once it will be rejected later also and continuous submission will be marked as spamming. Your account as well as domain might get banned.
Be active: Don't just submit your link, take part in other activities also like voting and commenting on other posts. This will help you to increase your karma.