Blogging has become a passion for many young students. Like any other job, they start working with full dedication. But as time goes on, they start to move away from blogging. There are several reasons which could make them quit blogging and move to other jobs. When I tried to find out, what was the real reason behind these things. I came up with 8 factors that have a significant impact on them.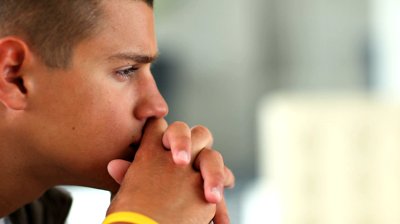 The eight factors that forces them to exit out of blogging are
Thinking of Money
Impatience
Over Exhausted
Lack of Interest
Comparing With Other Bloggers
Concentrating on More Things
No Visitors at All
Not Able To Face Failures
1. Thinking about Money
"Don't Count the Eggs before They Hatch"
Many Startup bloggers think that it is an easy job to get the content delivered to everyone. They misunderstood that if one gets into blogging he can start making money immediately. But they never realize that only hard work and consistent efforts will bring income.
We can't blame them too, as the whole world is looking for money. This indeed makes the people to be money motive.  The best remedy is to do write on other blogs as a guest blogger, get a fair amount of money.
Don't Miss : 7 Steps To Make $500+ Monthly From Content Marketing
2. Impatience
"Do You Want To Become A Millionaire One Night"
Can you see how funny and unrealistic the above question is? No one can become a millionaire overnight. The point here I am trying to insist upon is patience and time. One needs to be extremely patience. One cannot become a pro blogger by two days or three days. It needs extreme level of analysis and research on audience to reach the level of pro blogger.
At the same time, schedule your work systematically. Try to update your blog every day.
"Time and Tide wait for none "
Don't Miss : 3 Ways To Blog Outside Your Blog Without Getting Bored
3. Over Exhausted
If one runs out of ideas or content, that's where one gets into trouble.  This problem had risen for everyone. A closer look at this problem will tell that,
"One who doesn't get updated frequently faces the problem of exhaustiveness."
Take proper care to read the latest news and information daily. Keep changing the strategies of writing according to the latest trends.
4. Lack of Interest
People with a childish attitude can never sustain in the area of blogging, because they keep changing their area of interest.  A small child will like a chocolate. But when it sees an ice cream, it would leave the chocolate and starts to eat the ice cream. Similarly bloggers also tend to prefer other things over blogging at some point of time and lose their attitude towards writing.
Don't Miss :Top 3 Reasons Why Most Bloggers are Unable to Make a Living Online
 5. Comparison with Other Bloggers
Personality of anyone gets degraded, when he starts to compare him with others.  It's a god's gift that
"Everyone Is Born Unique and Have Unique Skills"
One can follow other men, but don't ever try to replicate them or their writing. Be the first person of your kind.
6. Concentrating on More Things
I had a friend who was writing good articles at the start of his carrier. But as years passed by he saw Web Designing and development.  He started to do multitasking. As a result, he was not able to concentrate fully on blogging. It's not a crime to do other activities, but do only one thing at a time. Don't make your schedule a complicated one.
7. No Visitors at All
There may be times where one author doesn't get any comments on his article. This can be disheartening, because he feels that no one is appreciating him for his work.
"Every single person needs some encouragement to keep doing good work."
When a young blogger is not encouraged or discouraged by others, he starts to feel the pressure. Sooner or later he will quit and move to doing his regular work.
8. Not Able To Face Failures
In every part of our life, we have ups and downs. One can never expect success at his every attempt. If one is not able to face difficulties and challenges that may occur while writing, then he is not fit to be a blogger anymore.
Always remember one thing, nothing can be achieved easily. Be optimistic at all the situations of life, don't lose your heart. Be brave and face the situation to see a change happening in your life.