Trying to perform ethical and quality SEO in competitive niches can feel a lot like adding water to the ocean, no matter how much you do it just seems fruitless. Sites dealing in areas such as real estate or insurance (and a host of other areas) find it difficult to move up the SERPs and many SEOs resort to black hat techniques in order to gain a boost in back links. However, if 2012 and Google's Penguin and Panda updates taught us anything, partaking in spam strategies will do more harm than good. It is more important than ever to focus on natural SEO and link building techniques and work with Google's algorithm rather than trying to manipulate it.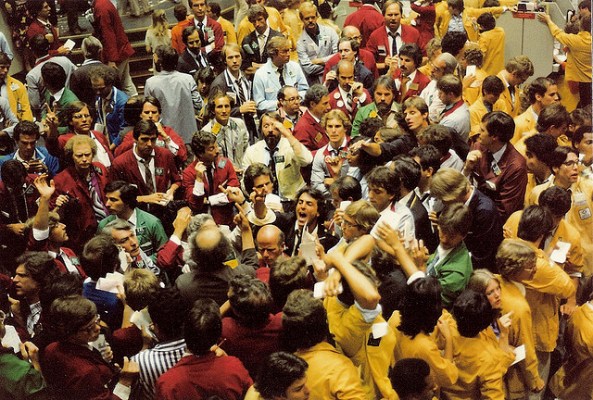 Of course, natural link building is time extensive and expensive even in uncompetitive niches, so trying to do it in a competitive area can be a daunting task. Assuming your onsite SEO is up to par, keep these ideas in mind as you move forward in your offsite SEO endeavors for the best results.
Know thy Neighbor
Great SEO starts with knowing what you're running up against. Find out what keywords you want to rank for by using one of the handy tools like Google Adwords or Nichebot. After you've narrowed down what search terms you want to rank for, see which sites are ranking highly for those same terms. These are your "competitors" and you can learn a lot by looking at these sites. You can look at their site to see if there are any improvements you can make, but you should be focusing on their backlink portfolio. By using a tool like Open Site Explorer you can see an expansive lists of links pointing towards their site. It takes some time, but these lists are a great place to start finding relevant sites where you can also try to get a backlink.
Relevancy Over Quantity
A big mistake new SEOs make is seeing that their keyword competitors have hundreds of thousands or millions of backlinks pointing towards their site and they think that in order to compete, they have to get this number. However, these links are often spam or random links that propagate and lose value. At Page One Power, I've seen clients leap frog over competitors in the SERPs with millions of links after securing only a handful of relevant, higher quality links. Don't get sucked into believing quantity drives rankings, it is quality.
Long Tail Keywords
A competitive niche means trying to rank for competitive keywords which can be an arduous task. Instead, put some time into finding some great long tail keywords that are easier to rank for. Long tail keywords are typically 3-5 words in length and make a more specific phrase than a short tail keyword. Since they're more specific, they are searched for less but many people think they have a higher conversion rating for sales and CTR than the short tail keywords. In fact, the short tail keywords are a minority in search engines when it comes to total searched terms. 20% (that's one of out of every five) search queries is actually unique, meaning that that phrase has never been searched before. This means that just because you're in a competitive industry it doesn't mean you can't rank well, you just have to try harder and get creative with your keywords.
Quality Content
Now, more than ever, providing quality content is the only way to get noticed. Google's crawlers are becoming better and better at reading text and telling what is good vs. bad. Keyword stuffing won't help you rank highly anymore and you need to be able to produce content that is easily readable by both people and crawlers. Don't just post fresh content to post fresh content. Make sure that the content can stand alone. Strong pieces on your site will naturally attract backlinks over time, and if you link build through guest posting you need strong content in order to stand out above the fray. While it is now a dated phrase, it's truer now than ever that content is king.
Go Local
Remember how 20% of search queries are unique? Well 24% of Google searches are focused locally and that number is even higher if you look at searches coming from mobile sources like phones or tablets. The Chitika study shows us that while you may not be ranking well for a short tail keyword, local focused keywords could provide better results. Don't be afraid to hit up those resource links on Yelp, Yellow Pages, and areas with low hanging fruit where you simply have to list the information. It's easy to do and could get you listed on local searches.
Don't Go Down the Rabbit Hole
It's important enough to mention again: don't start using black hat techniques! Think of black hat SEO like the witches hut in Hansel and Gretel. It may be tempting and you may be hungry, but it will get you eaten by a crotchety old Google algorithm and you'll become buried or expelled from the SERPs! If what you are doing looks artificial or spammy, then it probably is and Google will find it eventually. Focus on the long term and keep your site ranking.
It's tough, but with some creativity you can jump up the SERPs too. What are some other ways you've found results in competitive niches?