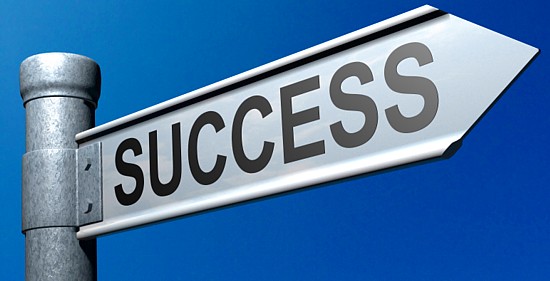 Affiliate marketing
is the marketing which one does for someone else and gets paid on their behalf. They can be a big source of revenue and the key factor is to
engage the readers
. Unlike traditional advertisements where one is paid for impression or clicks, affiliates are paid only when the specific action is performed. Since affiliate marketing is a vibrant domain, one needs to understand the techicalitieis associated with it. Here are the ten tips to be a successful affiliate marketer.
1. Understand your audience– This is the first step in affiliate marketing as one has to understand the needs of the audience. Consider the fact on what are you providing and what the people want. It is then only you will attract people to your website.
2. Be helpful– Along with content use affiliate marketing advertisements as additional resources. Give value to your content by making it informative as well as useful
3. Select carefully – there are different types of products as well as services in the market. Take some time off and reflect on the fact that what products as well as services your readers will like. Along with it keep on changing your advertisements on a regular basis to keep the audiences interested.  In hindsight it may take some time for you to derive the magic formula.
4. Be transparent – Always disclose your affiliations. The readers will appreciate your honestly and  will feel a sense of belonging to your product as well as service
5. Provide timeless content – In keeping up latest trends and cashing in on the long term opportunities as far as possible provide timeless content. In fact many platforms provide you the option of " most recent" and the old content will definitely provide value for money.
6. Be patient– Affiliate programme is not a one day phenomenon. One needs to understand that certain programmes offer life time payouts and the affiliate revenue builds over time.
7. Stay relevant– Try and be updated with the latest affiliate programmes as far as possible. One should not get lazy in monitoring new trends as well as opportunities.
8. Be trustworthy– In the world of today readers are savvy. If the trust of the readers is broken they will never come back. In the overall context, honesty is a factor which will take your business long ahead
Don't Miss : The Top Ways to Spend Your Affiliate Profits
9. Try different programs– If you feel that a particular programme is not working, try a different one. It needs to be understood that all affiliate programmes are not the same. Some may offer more flexibility along with better colours as well as designs.  If possible try to find out whether your favourite vendor to run their own affiliate programme. Sometimes it is difficult to find the source and one is not limited to any affiliate networks
10. Prioritize your content – Of all the things content comes first. The content is the life blood of the business and the stepping stone as well. If things could be put in right perspective a good articulated content means have the job done.