The revolution in lighting that is the LED (Light Emitting Diode) bulb is gathering momentum in both the home and in the Office. The advantages of LED lighting are so clear, that it is no wonder why more and more homes and places of work are switching over to LEDs.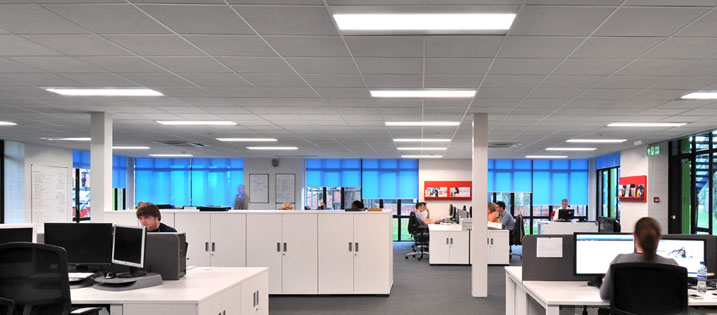 Let's look at business premises and see why changing to LEDs makes so much sense.
If your business relies on showing off what you have, such as in a shop window, then it is vital to have your products brightly lit. If you like to have your shop window lights on during the night, then it's important to save as much on energy costs as you can. That means using LED bulbs because although the initial outlay may be more than traditional bulbs, you will be saving money all the time. That's because LEDs are much more efficient at turning power into light than Compact Fluorescent Light (CFL) "energy saving" bulbs and old-fashioned incandescent bulbs. Because retail premises usually have a lot more lighting than a home, and have to have it switched on most of the time, the savings in electricity bills by changing to LED lighting will be that much more marked.
Then there's the fag of having to change traditional bulbs when they fail or break. If you have a lot of lights in your shop window, then it will probably be a weekly chore at least. But because of the phenomenal life of LED bulbs, once you've made the switch you probably won't be getting out the ladder to replace bulbs for many months. Some are even guaranteed for a quarter of a century!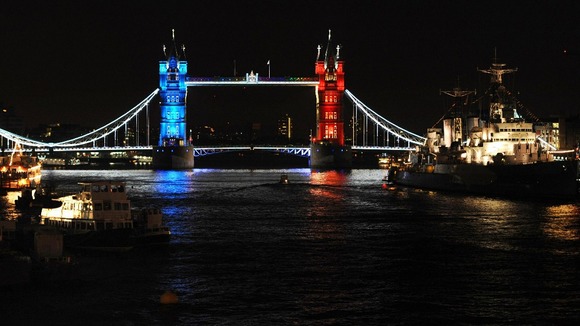 LEDs offer virtually no glare and, depending on the type of LED bulbs you choose, can produce a "natural" light that avoids any colour distortion so potential customers can see products in their correct and true colours. This can be particularly important in furnishing and DIY retail where colour contrasts and matching are important.
Whatever type of business premises you have, from a health and safety perspective, LED bulbs are safer than other types of lighting. That's because they remain cool so there is virtually no heat generated and therefore a much-reduced fire hazard than that associated with standard incandescent bulbs. Another benefit from this is that your air-conditioning cooling costs will be reduced because there's no heat build-up on the shop or factory floor.
If you have an outside aspect to your business premises then LEDs will be of particular benefit. They do not attract flies and moths and are much safer than other forms of lighting in adverse/wet weather conditions. And LED lighting can come in a variety of styles and colours so that you can create whatever ambience you want. That can be very useful in, say, an outdoor seating part of a restaurant, club or bar. You can check more varieties of LED bulbs here: Click Here.
Finally, with more and more people becoming "green", appreciating the need to reduce the carbon footprint, and wanting to reduce fossil fuel burning, your business can fly its own green flag by boasting that your lighting is 100% LED and therefore showing your concern for the environment. That is likely to go down well with existing and potential customers!
Finally, Local Authorities in the United Kingdom are working to make all their offices and other premises LED-lit so as to save money and reduce energy consumption. Did you know that Tower Bridge in London was covered in the 'eco-friendly' LED bulbs for the Queen's Diamond Jubilee that are expected to bring a 40% reduction in energy usage on the bridge and last no less than 25 years! There's an advertisement for commercial and public LED lighting for you!