Blogs are excellent platforms from which individuals may communicate with outside audiences. We use them to share recipes, bicker about our personal problems or to discuss other points of interest. In short, blogs are the journal of the 21st century. Blogging, aside from personal vanity uses, may also aid individuals in bolstering their chances of landing a great job. How? Well, let's talk about that.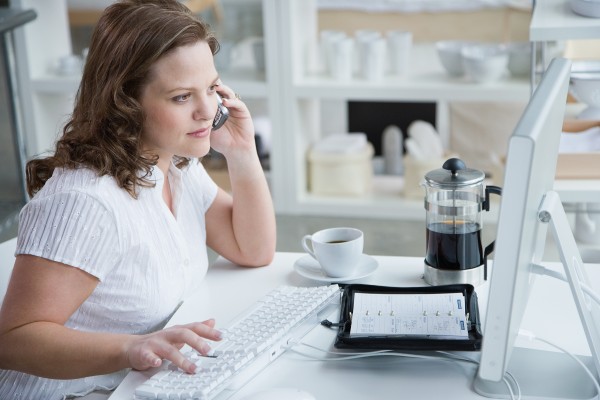 1. Show off Your Talent
The greatest pro of blogging during a job search is that it's a chance to show off. Blogging provides the opportunity to show that a) you know your professional industry, b) you can speak about it confidently and c) you know how to WRITE. The last part is particularly important, as if you are familiar with the job search scene you know that a vast majority of positions require "excellent communication skills," which this is part of.  Additionally, if your professional goals specifically involve writing, a well-developed blog provides the opportunity to compile a portfolio of samples which prospective employers may read.
2. Show Your Personality
In addition to giving a preview of your work, your blog is an opportunity to share your personality with employers.  Good, honest writers inject bits of themselves into what they write, much the same way that great actors show their personalities in each character they play.  If you are a witty and intelligent person, for example, it doesn't hurt to show that you are lighthearted in your blog, so long as you also display that you know your stuff!  Remember that employers like to have an overall impression of you, because they often want to see how you'd "mesh" with the group.  You'll provide this even BEFORE the interview stage.
3. Move Beyond the Advertisement
What do we mean by advertisement?  Your resume, of course.  Your resume is this document which, in essence, is your billboard containing things you've done professionally and skills you believe you possess.  Related to the opportunity to show your talent, moving beyond the advertisement says and displays your expertise, which allows prospective employers to feel engaged with you.  Additionally, great blog content becomes much more fun to read than a list of your former jobs.
4. Make Connections
Blogging affords opportunities to reach and connect to other professionals or at least people with similar interests.  Many blog communities, such as WordPress, allow users to "follow" each other's blogs.  If you find a common ground with another user—connect to and follow them and vice versa.  This puts the resources right in front of you to learn about new things (by reading the posts of others) and maybe talking to someone else about what they do.  Additionally, if your own blog gains a following, this serves to increase your credibility.  Still more, if you link between your blog and social media platforms like LinkedIn, more networking opportunities will emerge on those types of sites.  These professionals may even wish to meet you, syndicate your work, provide freelance opportunities and more.
5. Give Employers More to Chew On
When you finally do get a job interview, emotions will likely run rampant.  You're excited.  You're nervous.  That's understandable.  Sometimes you just don't know how in depth to go in your responses to interview questions or you forget to mention things.  Of course, it is important to try your very best in an interview and to share pertinent information.  However, if you feel as though your work can add to what you've said or even explain it better than you can in person, share that blog link with the employer!  Before you leave, emphasize that if they haven't already, you'd love for the employer to see your work in action via such-and-such link. Write it down for them, have it on your resume or indicate that you will email it upon returning home.
These are just a few ways that blogging can help you find a job. Other pros of blogging include your work being found in internet searches and even developing a strong enough interest in a subject (or in blogging!) to study it further and pursue it as a career.  In today's employment sphere, there is a growing need to prove yourself quickly and effectively, and those who do are at an advantage. Put your blogging chops to work spreading the word about your talents!
Image Source :
Chron