While starting a blog the first and the main thing should be that your blog is fully SEO optimized so search engines can crawl your site easily even if you downloaded the template which is SEO optimized as told by the template developer you still need to apply so many tactics to survive In the race.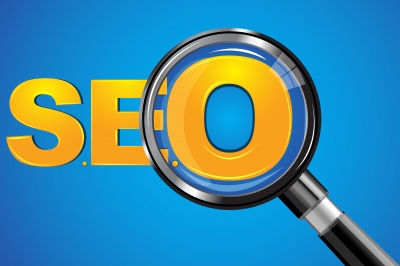 So here are some simple steps that how to distribute the blogging burden with SEO specialists.
Newbie Blogger
If you are a newbie blogger you should use SEO services if you have no proper knowledge about it because it can help you a lot for example if you have been penalized by Google for using wrong and black hat SEO techniques, you can survive from it but Google will appoint special bots on your blog so if you again use them they will ban you permanently. So be positive from the start and gain trust in the eyes of Google.
Don't Miss : 5 Major Blogging Mistakes Not To Be Done By Newbies
If You Have Been Hit By Recent Algorithm Update
If you have been hit by any recent Panda or Penguin update  then dude you have some serious stuff to do because they will only penalize those sites which have some serious problems regarding SEO, fonts are not clear and unwanted ads and pop ups. So you should consult an SEO service like  Attracta, SEOmoz,Website grader etc. But in my opinion Attracta is the best and have some awesome results because  I have used it for a long time it is in both packages free & premium it depends upon your budget.
Content Is King
I think you might have read this line on so many blogs and websites that content is king.If you have no unique content  on your blog and you are posting that old fishy stuff then people will not attract towards you. So this is also a main thing that  you should also pay 90%  of your attention on your blog content and try  to post the topic that is most needed.Try to post some off topic posts two times in a month that will engage visitors towards you.
Don't Miss : Google Penguin Update: You are seeing the Tips of the Iceberg
Difference Between You, SEO Consultant & SEO Company
If you are not a SEO specialist you will search on Google or on your favorite  blog that how to SEO  optimize your blog and every blog has some different and new techniques you might be confused that which one to try and after applying SEO tricks you need to wait for a while for minimum a week because you don`t know what will happen by applying these tricks, On the other side a SEO consultant a single guy knows what to do and what will happen by applying several techniques that will also take time because he is single person, If the same techniques applied by  an authorized SEO company having number of experts they will do the work fast and the whole work is distributed among their team but they can costly specially if you are new so that depends on you I recommend the second option for you if you are a newbie .
Lack Of Confidence
The lack of confidence leads to the way to failure .You are confused what to do now if there is any problem with your blog be confident in your work. You are not confident about your blog and not investing money on it by buying premium tolls and Templates and thinks that your blog is not worth of these things that`s a wrong  how can you predict about anything like that.
Author`s Desk
SEO services can help you a lot to understand the SEO techniques and tricks properly. Their automated system will tell you about that how many missing title tags you have on your blog,duplicate meta description,long meta description, short meta description, and many more things so I think the above article will help you a lot understanding the main purpose of SEO services and how they are useful .So correct me if I am wrong on any point the comment box is all your I will be always there to reply you till then stay blessed and happy blogging…!