Facebook has always made its presence felt in the giant world of internet with its newly developed tools and features. Be its services or developments, users do get addicted to it once in a while despite their busy schedules.
It is again a very similar story with Facebook's new tool that is Facebook Graph Search.
What is Facebook graph Search?
Facebook graph search is a tool developed by Facebook for allowing its users to search and explore in their social connections. The tools let you find people that have similar interests as you such as a similar sort of music, places, restaurants and stuff. You will be able to see who has visited a new cafeteria in a nearby region and liked it, who likes to listen to your kind of music etc. In one sentence, this tool is aimed at providing users the freedom to search and meet more people online with similar interests.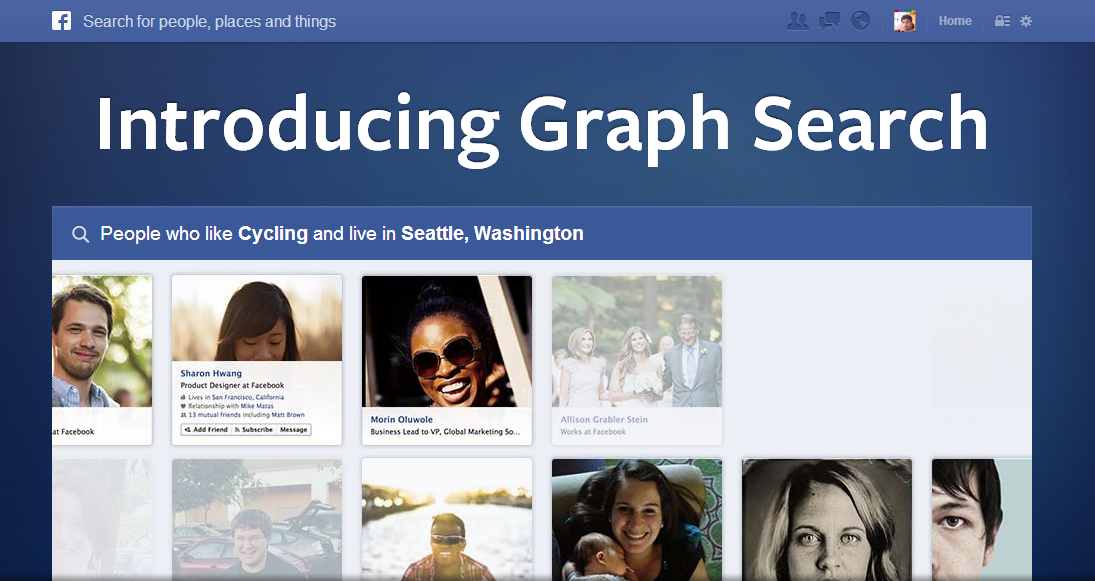 How can you use it?
The graph search tool provides a better flexibility in its usage to different people. Different users can use it differently and accordingly as per their preferences.  But just to ease that out, here are some points that can help you out while using it.
1. Search for what you want: For those who like searching for something specific, this tool can prove to be great. Graph search has a very fast and efficient search. It can be easily used to. Once you understand the creation of the search probes, you begin getting decent results with it. Compared to the normal search that was available earlier, it is greatly enhanced in performance.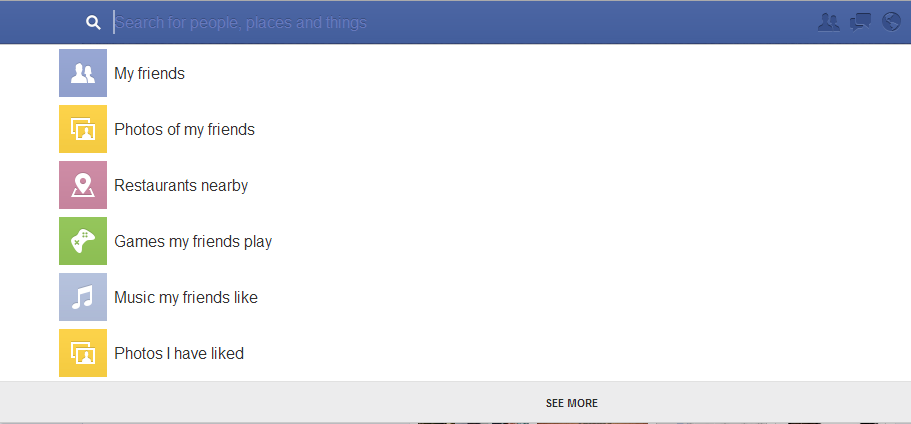 You just have to put the name of your search query in the search box; the tab itself says that you can search for people, places and things. Put the name and you will get the results.
2. Meet new persons: Since, it is a person finder sort of tool; therefore you can efficiently use it as a friend finder or a date finder tool. You can just search for your friends and others too, who have similar passions and interests.

Enter something like "my friends who like Madonna" or something else like that and you will get the people having common interests with you.
3. See your photos with friends: If you are looking to harbor some golden and happy moments with your closed ones through snaps, then you can do so. The tool sorts the pictures of people that you had the most activities with.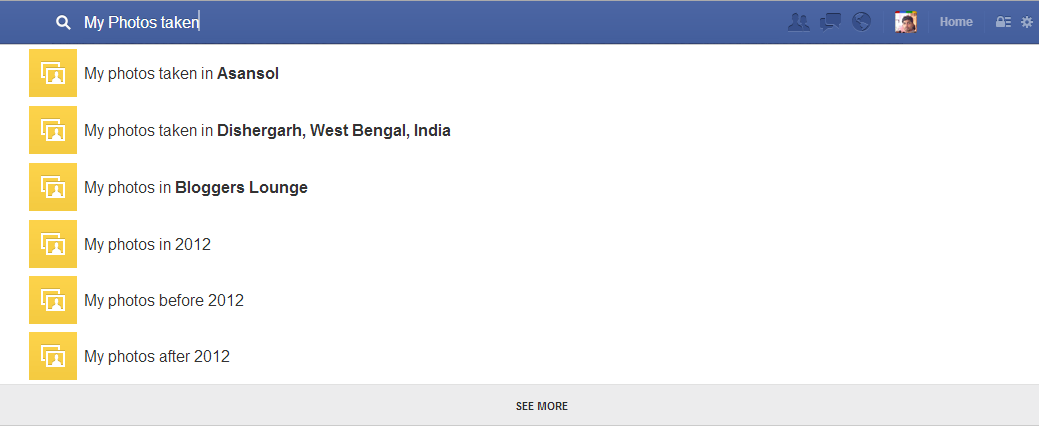 4. Probe into your friends' likes: with graph search, you will come to know what your friends like, what are their liked books, music, movies and other stuff. And at the same time, you will get to see the recommendations of these things where you can explore more and get to know more about different pursuits.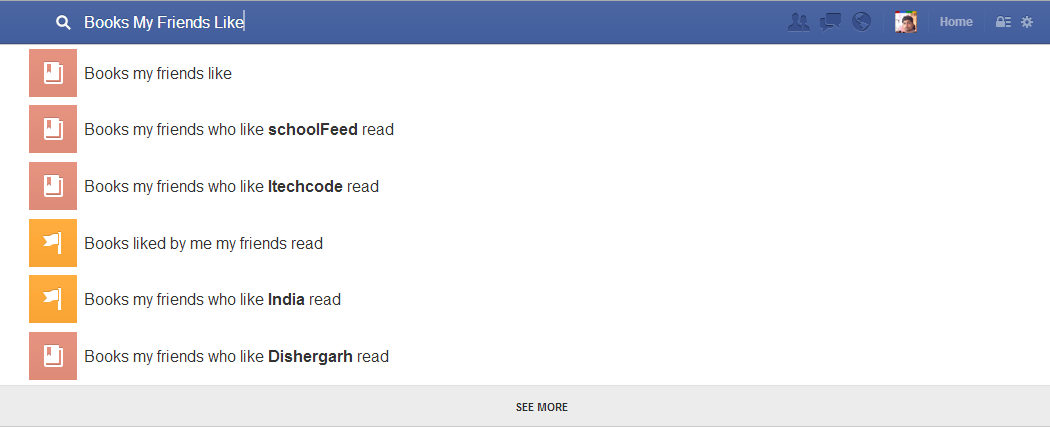 5. Assist or provide aid with it: For people looking for some particular academic researches and work, it can be useful. People can search for people in miserable conditions to help them. Some can link to NGOs for charitable work, similarly there are many researches that you can do with Graph search.
How to get the most out of it?
Honestly, if you really desire to get the real juice of this tool, then you have to open yourself. Complete your profiles as much as you can, show what you like and prefer. Let yourself just share what you like with your friends and people.
What can you actually search for getting the most out of it?
You can find what pleases you in a particular way like:
For dating: Single women in New York, Single men in San Francisco, men In Delhi above 20, women in Mumbai below 30 etc. would do.
For eating: Restaurants in Delhi that my friends have liked, restaurants in the nearby region where I have been
For sharing: my friends that like harry potter, friends who have liked bad romance world tour, friends that like the wolf man
For personal: photos from 2010 I like, photos of me and my friends taken after 2008, places I've been to etc.
Please note that everyone gets a different result in graph search, because it depends upon the social connections of every person. The top friends move to the top, the top pages move to the top. Since it's different for everyone, therefore everyone has different results. So just try it yourself.
---
Author : Atish Ranjan from Techtricksworld.com, loves blogging and internet surfing. He Believes that blogging reduces stress to some extent.